2 IT teams from Delhi conducting raids on Revanth Reddy's house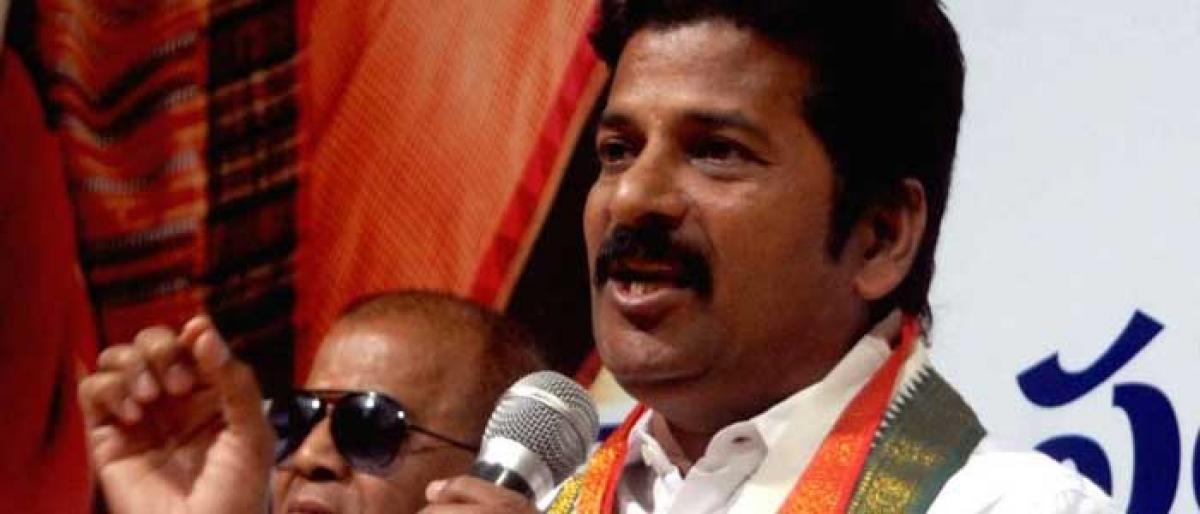 Highlights
Two Income Tax IT teams from Delhi are conducting raids on Congress leader Revanth Reddys house said local IT officials adding that the team also targetted the houses and infrastructure offices of Revanth Reddys brother
Two Income Tax (IT) teams from Delhi are conducting raids on Congress leader Revanth Reddy's house said local IT officials adding that the team also targetted the houses and infrastructure offices of Revanth Reddy's brother.
The Income Tax department officials have split themselves into 15 teams to hold the raids this morning. As per reports, the officials holding the raids based on the allegations surfaced on Reddy that he had made huge money transactions in Jubilee Hills housing society land allocations and infrastructure companies which are being managed by Revanth's brother.
A complaint was also filed on Revanth by the advocate Rama Rao in regard to it. Rao in his complaint demanded a thorough financial inquiry by the CBI.
It may be recalled that Revanth earlier told the media that IT officials are planning to do raids on his houses and trying to target him politically.
Read More: Uttam condemns raids on Revanth Reddy