IMD says Telangana received 98% average seasonal rainfall this monsoon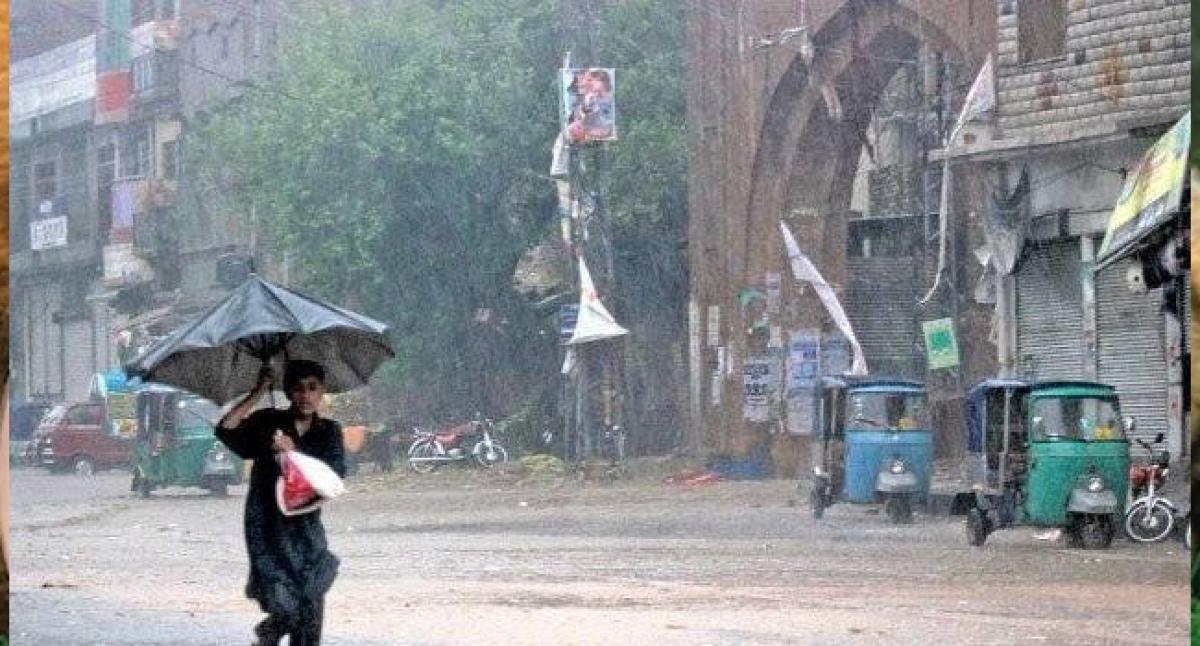 Highlights
HYDERABAD On Monday the Indian Meteorological Department IMD, Hyderabad, said that Telangana received 98 of the seasonal average rainfall this year While most of India received below normal rainfall this southwest monsoon, Telangana got near normal seasonal rainfall at 7424 mm, just 2 lower than the seasonal average of 7592 mm
HYDERABAD: On Monday the Indian Meteorological Department (IMD), Hyderabad, said that Telangana received 98% of the seasonal average rainfall this year. While most of India received below normal rainfall this southwest monsoon, Telangana got near normal seasonal rainfall at 742.4 mm, just 2% lower than the seasonal average of 759.2 mm.
While monsoon made a thundering entry into the state in June this year with 25% excess rainfall, there was an 18% deficit in July, 33% excess rainfall in August and 50% deficit rainfall in September. "In all, one low pressure system in June, three low pressure systems in July, four in August and two in September caused most of the good rainfall regimes," said YK Reddy, director, IMD, Hyderabad.
The seasonal rainfall this year was comparatively better than last year, the state received 13% deficit rainfall.
However, meteorologists have made predictions that the northeast monsoon will soon make its entry in the state. "The normal date of withdrawal of southwest monsoon in Telangana is October 15. In coastal Andhra Pradesh and Rayalaseema, the southwest monsoon turns into northeast monsoon after October 15," said Reddy.
Private weather forecasting agencies predict that scattered rains will continue to lash Telangana. "Now, southwest monsoon has come to an end and we expect scattered rains over coastal AP and Telangana for the next 48 hours. Rain intensity and spread will decrease significantly over these states after 48 hours as a cyclonic circulation is forming over southeast Arabian Sea, which will gradually intensify into a low-pressure-area and subsequently into a depression," read the weather report issued by Skymet on Monday.
With reduction in rains, weathermen further predict that dry weather conditions shall prevail over the two states in the coming days. Temperatures are also expected to rise, leading to uneasy weather conditions during day time.