Rahul Gandhi 'relieves' Priya Dutt of AICC secretary post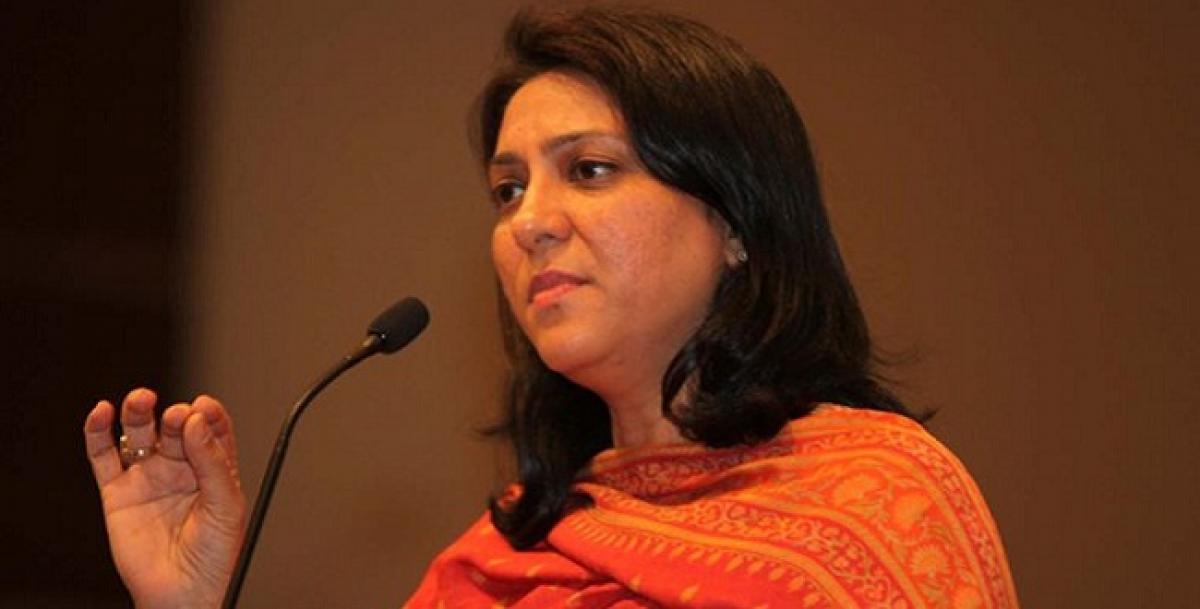 Highlights
Dutt said she had received a letter relieving her of duties as AICC secretary I am very thankful and extremely grateful to Mrs Gandhi and Rahulji to have given me the opportunity to serve the party for all these years, she tweeted Further, she said, Want to clarify there is nothing to be upset about this letter, this is a process I have been AICC secretary long enough, new and young people ne
MUMBAI: Dutt said she had received a letter relieving her of duties as AICC secretary."I am very thankful and extremely grateful to Mrs Gandhi and Rahulji to have given me the opportunity to serve the party for all these years," she tweeted. Further, she said, "Want to clarify there is nothing to be upset about this letter, this is a process. I have been AICC secretary long enough, new and young people need to be brought into the organisation. If each one holds on to positions forever, where will the other aspirants go''.
Rahul Gandhi's decision was carried to Dutt by AICC general secretary Ashok Gehlot."This is to inform you that you are relieved of your responsibilities as Secretary, AICC. Congress President Rahul Gandhi appreciates your hard work and contribution to the party. I am sure that your services will be utilized by the party in future also," Gehlot said in a detailed letter to Dutt.
He said that while the decision itself was surprising, at the same time it must be admitted that after her massive defeat in the 2014 Lok Sabha elections, Dutt had distanced herself from the routine activities of the Congress. "She did participate in the 2017 BMC polls but kept herself aloof from AICC activities," the leader said.
A leader said that at a meeting of the North-Central Lok Sabha constituency, a Group of Congress activists proposed Dutt's name for the 2019 Lok Sabha polls, which anguished other Congress workers. This took place in the presence of Mumbai Congress president Sanjay Nirupam
Senior Congress leaders expressed shock over her sudden removal. "At a juncture when we are preparing for the crucial Lok Sabha polls, Rahul Gandhi has relieved her from the post. It has come as a shock and surprise to all of us in the Mumbai Congress," a senior party leader said.
I recieved a letter relieving me of my duties as secretary AICC, I am very Thank full and extremely grateful to Mrs Gandhi and Rahulji to have given me this opportunity to serve the party for all these years. I thank all my colleagues in AICC for their help and guidance. pic.twitter.com/s4trhBBAJg

— Priya Dutt (@PriyaDutt_INC) September 30, 2018