Nizamabad public meeting: KCR hits out at Congress, TDP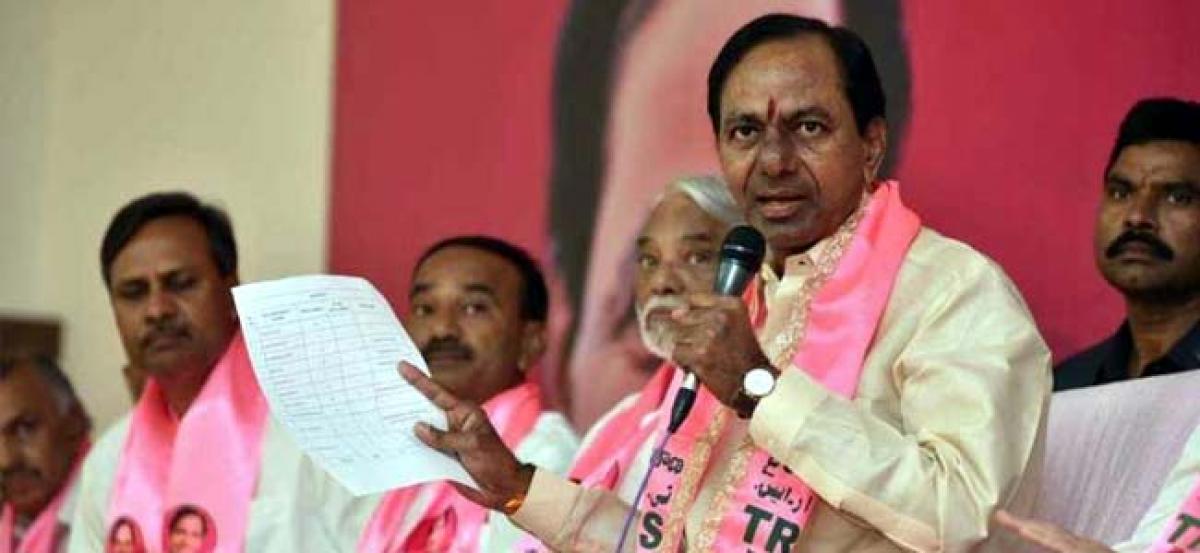 Highlights
TRS party supremo and caretaker CM K Chandrasekhar Rao has resumed his election campaign with organising Praja Ashirwada Sabha at Nizamabad
TRS party supremo and caretaker CM K Chandrasekhar Rao has resumed his election campaign with organising Praja Ashirwada Sabha at Nizamabad.
The meeting was started on a grand note with over two lakh people attending it. KCR began the meeting greeting the people saying that he has not seen huge people ever attending the TRS meeting.
He then targetted the opposition parties saying that the Congress party which ignored the concerns of distressed people during their regime is now promising to increase pension for them.
Meanwhile, he hailed the minister Pocharam Srinivas Reddy for rendering services to the welfare of the people. He added that the people of Banswada district are lucky to have him as an MLA.
KCR also said that it was only TRS party which is providing 24-hour power supply to the farmers.
He later hit out at Congress 10-year rule in the state for not doing anything for Telangana. "Congress has neglected farmers and ignored their woes for the betterment of irrigation works in Telangana. It was only the TRS government which completed the Sriram Sagar project and initiated the works of Kaleshwaram project." KCR said.
Coming down heavily on Congress, KCR said that is shameful for congress party for merging with TDP which has taken seven districts of Khammam during the bifurcation of the states.