KCR to target Cong, TDP again in Wanaparthy today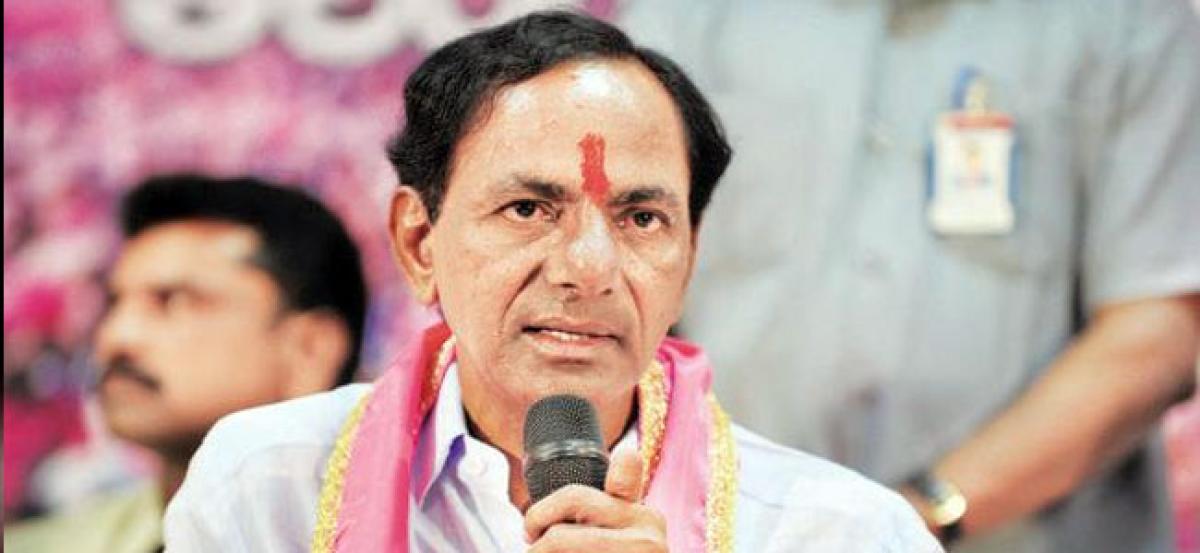 Highlights
Chief Minister and TRS President K Chandrashekar Rao would again target the opposition parties in his Praia Ashirwada sabha at Wanaparthy districts this evening
Hyderabad: Chief Minister and TRS President K Chandrashekar Rao would again target the opposition parties in his Praia Ashirwada sabha at Wanaparthy districts this evening.
The TRS leaders in the district have made all arrangements for the public meeting in the district. Last time the TRS addressed public meeting in Wanaparthy was way back in 2007 during the Telangana movement.
The public meeting is being organised in an area of 60 acres. The TRS leaders are trying to have a gathering of three Lakh crowd for the meeting from 14 Assembly constituencies in erstwhile Mahabubnagar district.
The TRS chief has been addressing a series of public meetings in the districts. The chief minister has targeted the opposition Congress and Telugu Desam party in Nizamabad and Nalgonda districts. He would again target the Congress leaders like S Jaipal Reddy and TDP chief N Chandrababu Naidu for neglecting Palamur people, said TRS leaders.