Hyderabad: Knife attack on TRS leader's son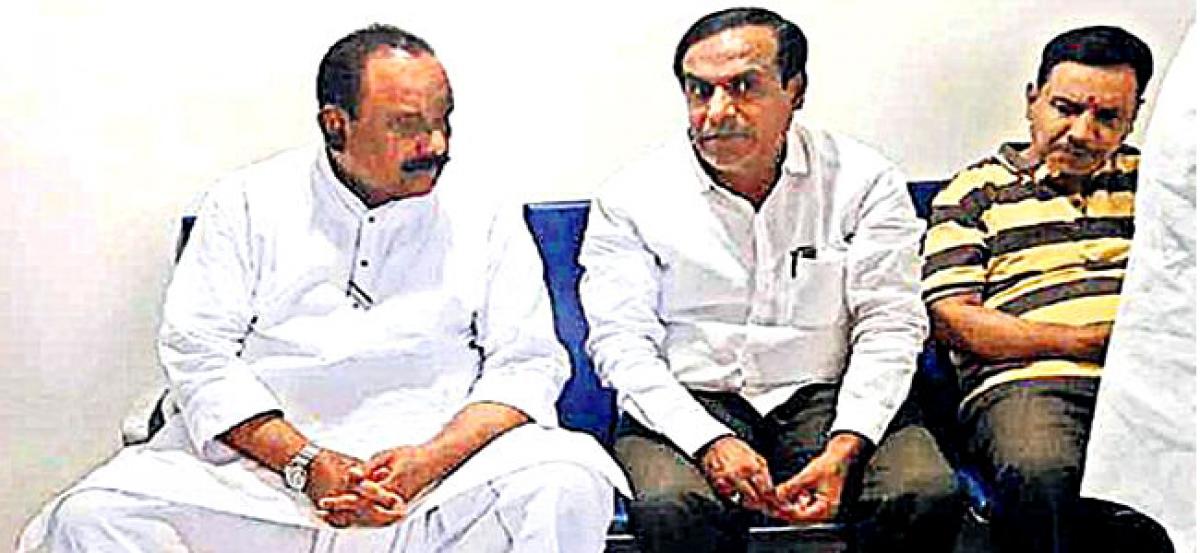 Highlights
Son of TRS state leader Nand Kishore Vyas has suffered a knife attack at Begumpet on SaturdayGoing into details, Prembilal Vyas, the younger son of the TRS leader has attended a call from his brother Amits friend Solanki
Hyderabad: Son of TRS state leader Nand Kishore Vyas has suffered a knife attack at Begumpet on Saturday.
Going into details, Prembilal Vyas, the younger son of the TRS leader has attended a call from his brother Amit's friend Solanki. It is learned that Solanki abused Prem which ensued to a quarrel and the duo decided to meet at Begumpet.
Prem along with her brother Amit along with two others went to the place where two people attack them with a knife and fled the scene.
The injured were shifted to Osmania hospital for first aid and was later moved to Star Hospital in Banjara Hills.
The police launched a hunt to nab the miscreants.
Home Minister Naini Narasimha Reddy and other TRS leaders visited Vyas's home and consoled him.