ED Raids on former CBI director's son houses and offices in Hyderabad, Bangalore and Chennai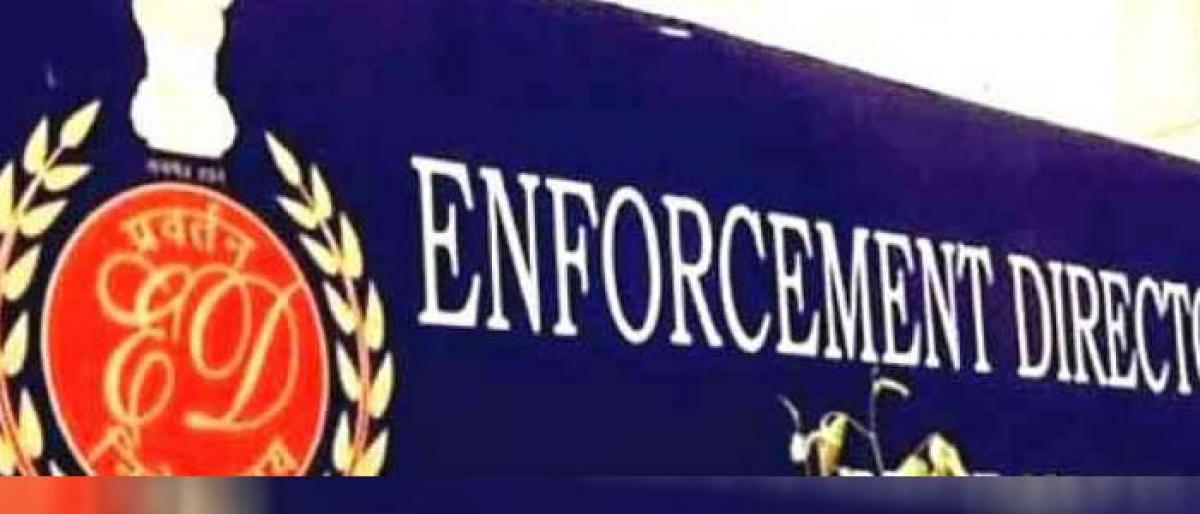 Highlights
ED Raids are going on the houses and offices of Srinivas Kalyan Rao from evening hours on Monday Kalyan Rao is the son of former CBI Director Vijaya Rama Rao
Enforcement Directorate(ED) Raids are going on the houses and offices of Srinivas Kalyan Rao from evening hours on Monday. Kalyan Rao is the son of former CBI Director Vijaya Rama Rao. The Raids were going on in Hyderabad, Bangalore and in Chennai. The ED officials raided the houses and offices of him at a time and reports were coming from the sources that several key documents were seized by the ED officials.
Allegations were made against Srinivas Kalyan Rao that by misusing his Father's power he has taken loans from different banks by mortgaging the forged documents of the false assets in the respective banks. Earlier allegations made that he had taken Rs 304 crore loan from three banks. Allegations made that he has taken Rs 124 crore from Central Bank, Rs 120 crore from Corporation Bank and Rs 60 crore from Andhra Bank respectively.
After taking the loans from the banks when he was unable to pay the loan installments, the bank authorities enquired the documents and the assets which he mortgaged. The bankers found that the assets documents were forgery one and there were no such properties in existence, except only on papers.
Then they filed cases in CBI due to which CBI filed cases on him in February 2016.
The Raids are still going on and from the sources, they may continue till morning hours on Tuesday.