Hyderabad: RGIA gets new interim terminal for international departures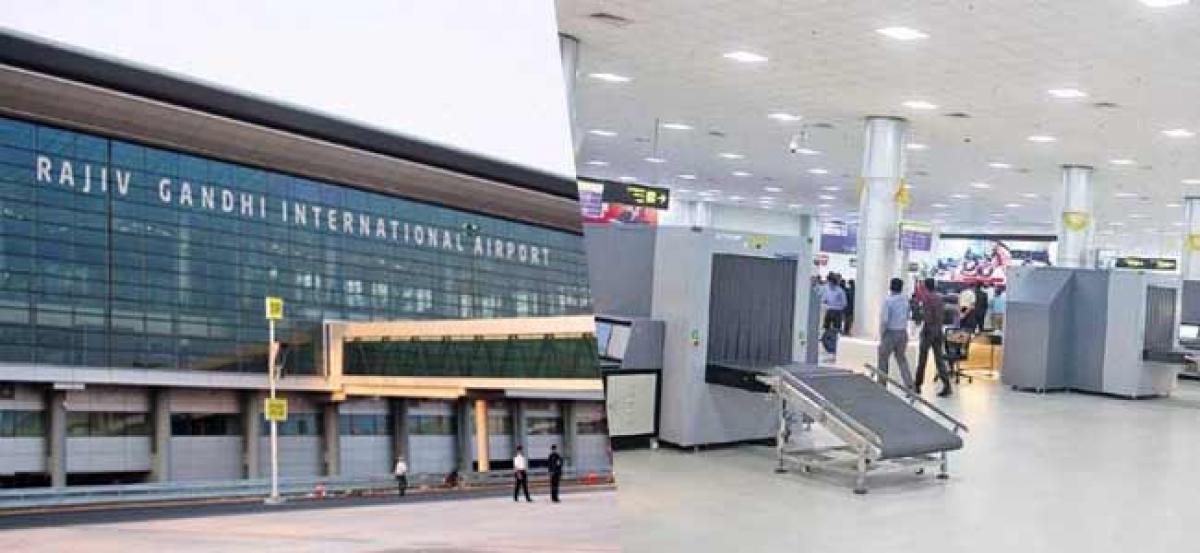 Highlights
To cater the rush at the international departures, the GMR on Wednesday inaugurated a new interim international departures terminal, which is set to become operational from October 23
Hyderabad: To cater the rush at the international departures, the GMR on Wednesday inaugurated a new interim international departures terminal, which is set to become operational from October 23.
With the launch of new terminal spread over 1 lakh sq ft, the airport can handle the rush better which has witnessed 20 million passengers this year.
In 2015, the airport has recorded 10 million passengers then.
"The rise in the passengers' number is also expected to reach 40 million in the next three years," said CEO of Greater Hyderabad International Airport Limited SGK Kishore.
The new interim terminal has been built with a budget of Rs 50 crore and has 40 check-in counters, 30 immigration points and separate checkpoints for business class passengers, it is learned.
Apart from it, the terminal also has the country's first remote hand baggage screening facility which avoids meddlesome before boarding.