MP Kavitha slams Jeevan Reddy, L Ramana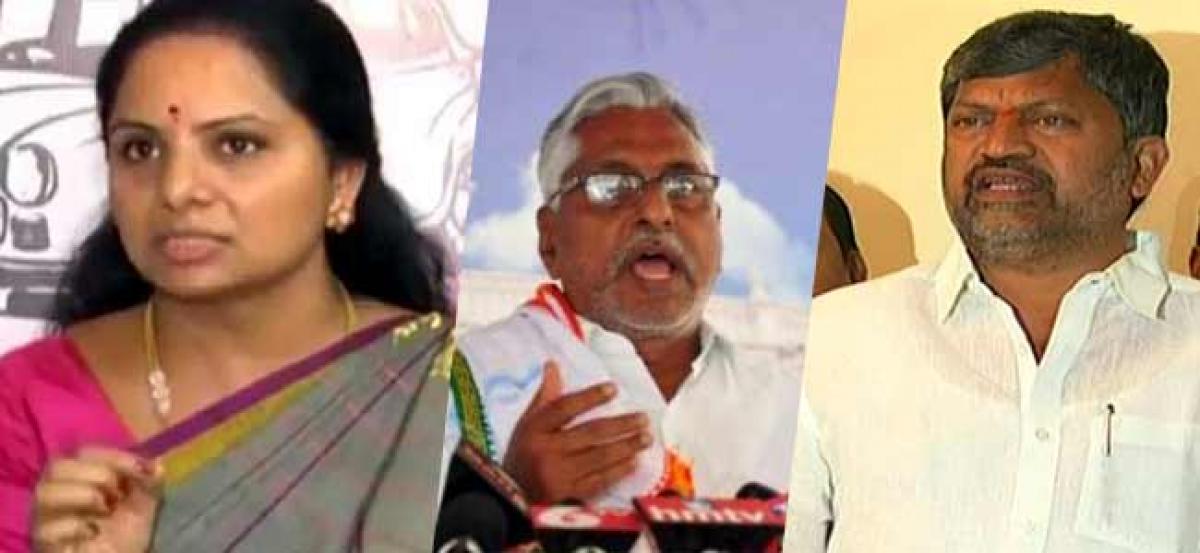 Highlights
Nizamabad MP Kavitha sought an explanation from Jeevan Reddy as why to he joined with L Ramana He asked Reddy to make it clear to Jagitial people about his joining hands with TDP
Nizamabad MP Kavitha sought an explanation from Jeevan Reddy as why to he joined with L Ramana. He asked Reddy to make it clear to Jagitial people about his joining hands with TDP.
Speaking to media at Jagitial Praja Ashirwada Sabha, Kavitha hit out at TDP and Congress leaders saying that the party leaders had not done anything during Telangana agitation.
She also came down heavily on L Ramana alleging that the latter stayed at home fearing of Chandrababu Naidu during the Telangana movement.
Kavitha also asked Jeevan Reddy to explain as to why he has constructed JNTU college at an isolated place near Nachupally. The only reason is to increase the value of the land they are holding at the area, Kavitha said.
She also questioned Jeevan on the discrepancies in the assets report submitted to EC during 2009 and 2014 elections.