YSRCP leader Swears before Goddess against TDP leaders allegations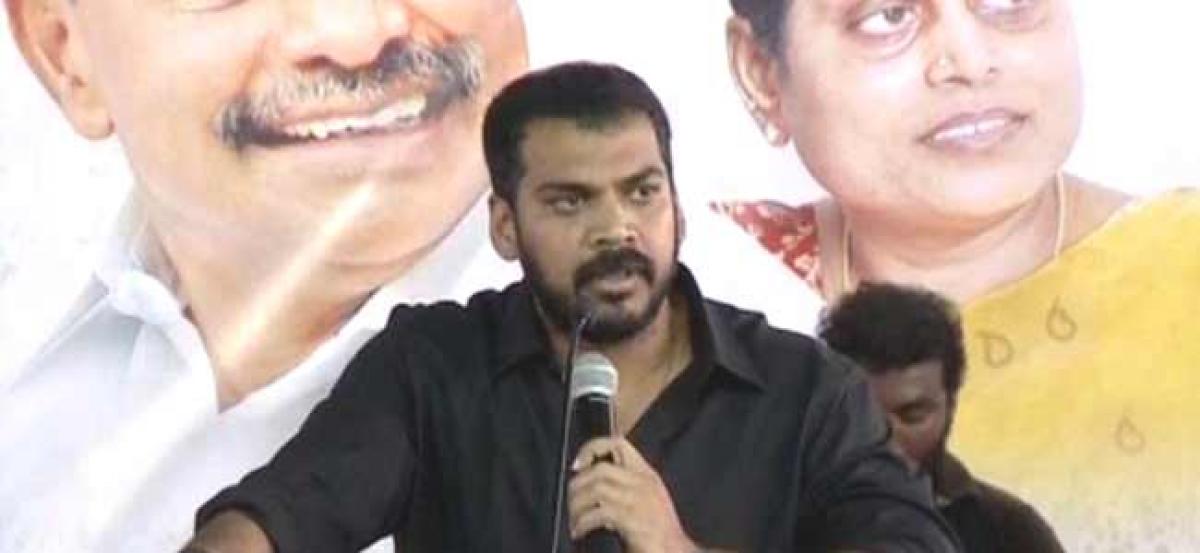 Highlights
YSR Congress leader and MLA Anil Kumar Yadav swore a word before Mahalxmi goddess in a temple in Nellore that he did not indulge in any corrupt practices as alleged by ruling TDP leaders including the state minister P Narayana
YSR Congress leader and MLA Anil Kumar Yadav swore a word before Mahalxmi goddess in a temple in Nellore that he did not indulge in any corrupt practices as alleged by ruling TDP leaders including the state minister P Narayana.
The TDP leaders filed a petition in the High Court against the MLA alleging that the YSRCP leader involved in house for all scam and also extorted money from a contract in a star hotel in Hyderabad recently.
In a sharp and quick reaction, Anil rushed to the temple and swore before the goddess that he did not commit any illegal activities. He challenged the petitioners to follow his suit by pledging in the temple. Anil came down heavily on Narayana. He alleged that it was the minister who bought the ranks and created hype about his educational institutions through backdoor.
The TDP leader Kotamreddy Srinivasula Reddy said that the TDP will stick to the allegations made against Anil. However, the leader did not respond to the challenge thrown by YSR Congress leader.