BJP leader Nadishwar Goud likely to join TDP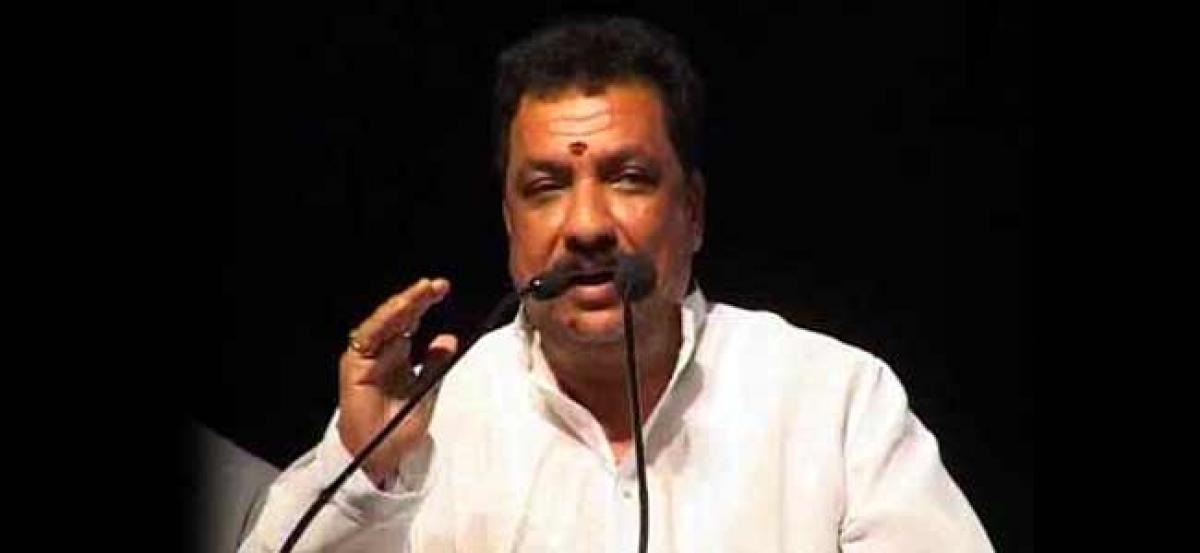 Highlights
Former MLA of Patancheru Nadishwar Goud is likely to join TDP party on October 19 Goud on Monday met the TDP Telangana state president L Ramana and is expected to contest from Patancheru
Former MLA of Patancheru Nadishwar Goud is likely to join TDP party on October 19. Goud on Monday met the TDP Telangana state president L Ramana and is expected to contest from Patancheru.
Nadishwar Goud also met the TDP chief N Chandrababu Naidu in Amaravati recently.
In 2009, Goud won the Patancheru assembly seat from Congress party and is also a close associate of former PCC chief D Srinivas. Later, he shifted his loyalties to BJP during 2014 elections and was lost to Gudem Mahipal Reddy of TRS party.