MJ Akbar on Wednesday resigned from his post of Minister of State External Affairs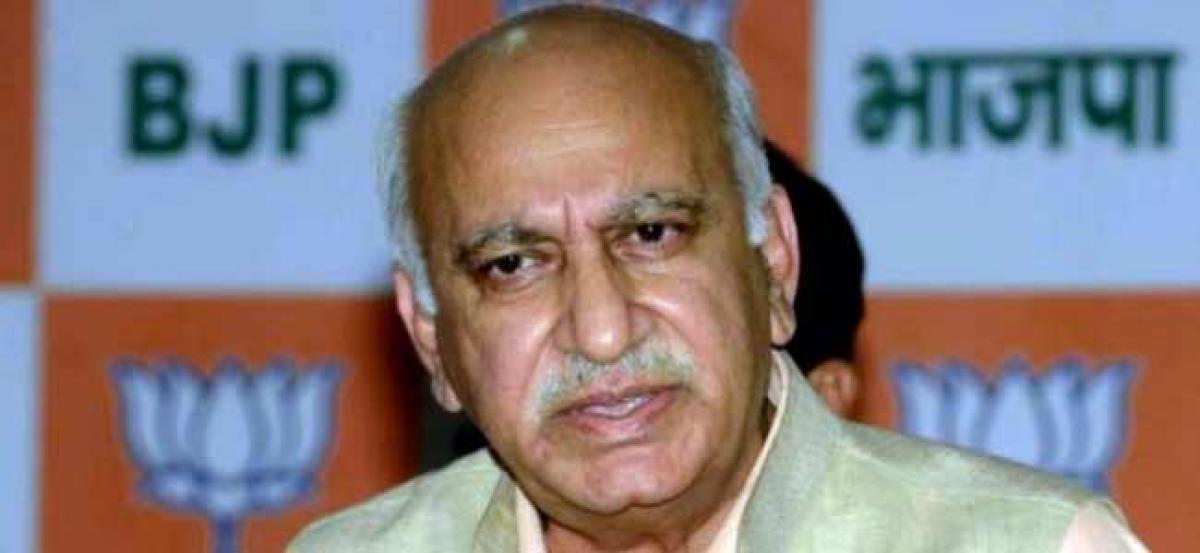 Highlights
This came after multiple women journalists came out in support of their colleague Priya Ramani, who has accused the Union minister of sexual harassment
This came after multiple women journalists came out in support of their colleague Priya Ramani, who has accused the Union minister of sexual harassment.
Meanwhile, Delhi's Patiala House Court on Tuesday, listed the matter of the defamation case filed by MJ Akbar against Priya Ramani for 18 October.
On Monday, Ramani had issued a statement against the defamation case, saying that Akbar has made his stand clear with his actions and intends to silence the victims with intimidation.
In his letter he said, "Since I have decided to seek justice in a court of law in my personal capacity, I deem it appropriate to step down from office and challenge false accusations levied against me, also in a personal capacity. I have, therefore, tendered my resignation from the office of Minister of State for External Affairs. I am deeply grateful to the Prime Minister Shri Narendra Modi and to the External Affairs Minister Smt Sushma Swaraj for the oppurtunity they gave me to serve my country."