Schedule change of Rahul Gandhi Congress campaign in Telangana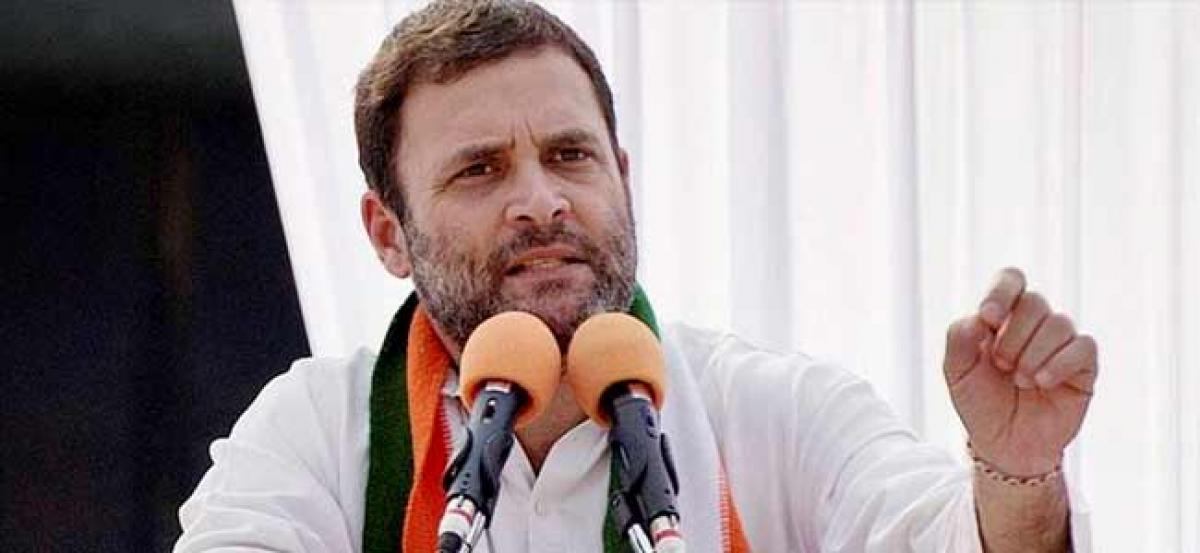 Highlights
The campaign schedule of AICC chief Rahul Gandhi in Telangana has been changed on ThursdayAccording to the new schedule, Rahul Gandhi will address a public meeting at Bhainsa from 1230 pm to 130 pm
Hyderabad: The campaign schedule of AICC chief Rahul Gandhi in Telangana has been changed on Thursday.
According to the new schedule, Rahul Gandhi will address a public meeting at Bhainsa from 12.30 pm to 1.30 pm. Later, he will take part in the Kamareddy public meeting from 2.30 to 3.30.
In the evening, Rahul will participate in the Rajeev Sadhbhavana Yatra commemoration day at Charminar and will return to Delhi around 7 pm.