AICC chief Rahul Gandhi targets KCR, PM Modi at Bhainsa public meeting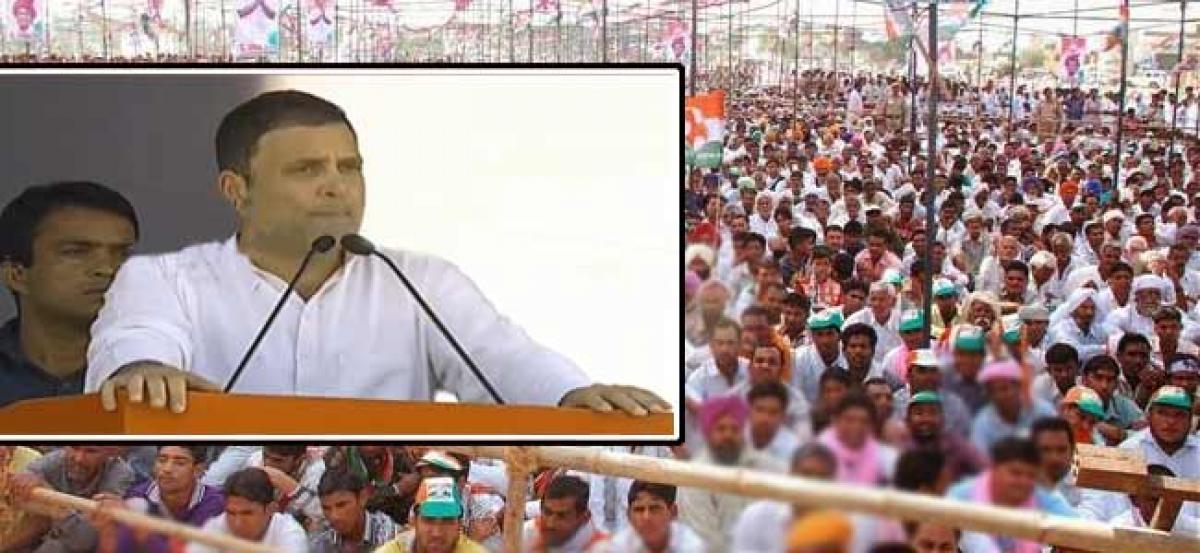 Highlights
AICC president Rahul Gandhi targetted TRS government at his Bhainsa public meeting saying that the party has forcefully acquired the land of adivasis
AICC president Rahul Gandhi targetted TRS government at his Bhainsa public meeting saying that the party has forcefully acquired the land of adivasis.
Rahul criticised KCR that he changed the name of Dr BR Ambedkar Pranahitha-Chevella irrigation project to Kaleshwaram lift irrigation project in the pretext of redesigning it. He also termed it as a huge insult to Ambedkar.
He also questioned the people if KCR has fulfilled the promises like offering double-bedroom, job for each family, supply of water to every house and 12 per cent reservation for minorities.
Rahul Gandhi also aimed his guns at PM Modi alleging that the latter wanted to be the chowkidar of the people, but he turned as chowkidar for only affluent sections like Ambanis, Mallyas and so on. The AICC chief Rahul also accused the Modi government of "deceiving" the country and by awarding the multi-crore Rafale aircraft deal to someone like Anil Ambani who has no experience of aircraft business.
Terming GST as Gabbar Singh Tax, Rahul accused Modi of hitting the lives of middle-class and poor. He also promised to waive Rs 2 lakh farmer loan and provide Rs 3000 pension for umemployed youth if Congress is voted to power.