Adilabad police seize Rs 10 cr at Maharashtra-Telangana border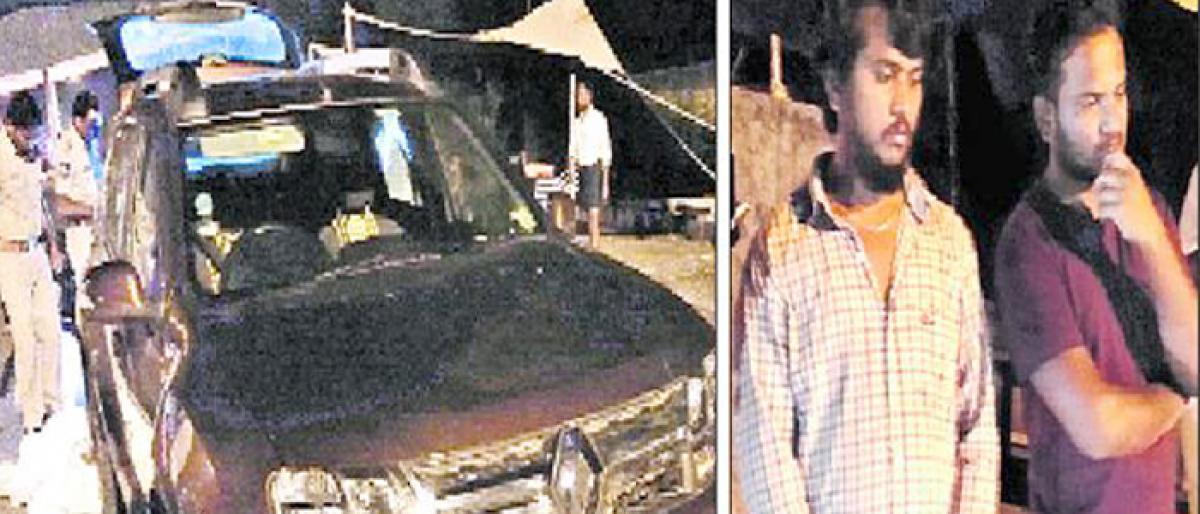 Highlights
In a yet another incident after Rs 59 lakh being caught by the police in Hyderabad, Adilabad police on late Friday seized Rs 10 crore cash which is being transported from Nagpur to Hyderabad
In a yet another incident after Rs 59 lakh being caught by the police in Hyderabad, Adilabad police on late Friday seized Rs 10 crore cash which is being transported from Nagpur to Hyderabad.
Two Bengaluru based men identified as Vinod Shetty and Sabarish were caught with the cash at the toll plaza near Pipparwada of Jainath mandal while transporting the money from Jam of Nagpur district in a Renault duster car (KA46 M 6095).
The cash which is in the denominations of Rs 500 and Rs 2000 was found in gunny bags.
In the view of ensuing elections in the state, the police on Friday carried inspections at Adilabad-Maharashtra border.