Uttam promises to re-open Nizam Sugar factory if Congress comes to power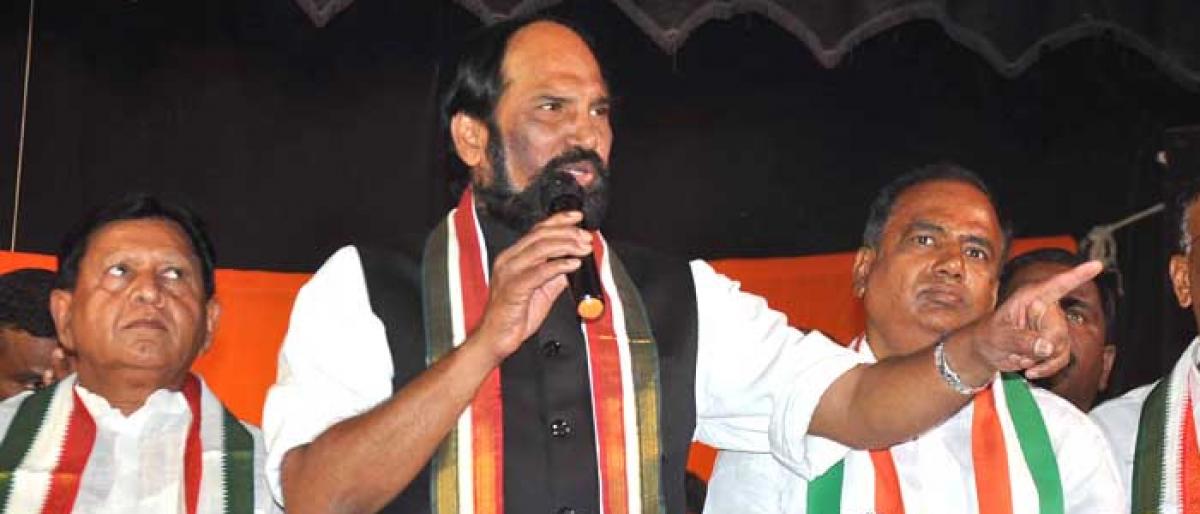 Highlights
TPCC chief Uttam Kumar Reddy assured the Kamareddy people of reopen the Nizam Sugar factory if voted to power
TPCC chief Uttam Kumar Reddy assured the Kamareddy people of re-open the Nizam Sugar factory if voted to power.
He also said that the Congress would sanction Rs 500 crores to Gulf victims and aid the women who relied on beedi making.
Uttam also assured the youth to fill all the vacancies in the state if the party comes to power. "An amount of Rs 3000 will be given to the unemployed youth," he added.
The pension for the old aged, widowed women, beedi workers, weavers will be hiked from Rs 1000 to Rs 2000 and for disabled it will be increased from Rs 1500 to Rs 3000.
The Congress leader also said that the party will give 7 kg fine rice for white-ration card holders. He also promised to give 2 units of free electricity for every household.