Yet another hawala racket busted in Hyderabad, Rs 2.5 cr seized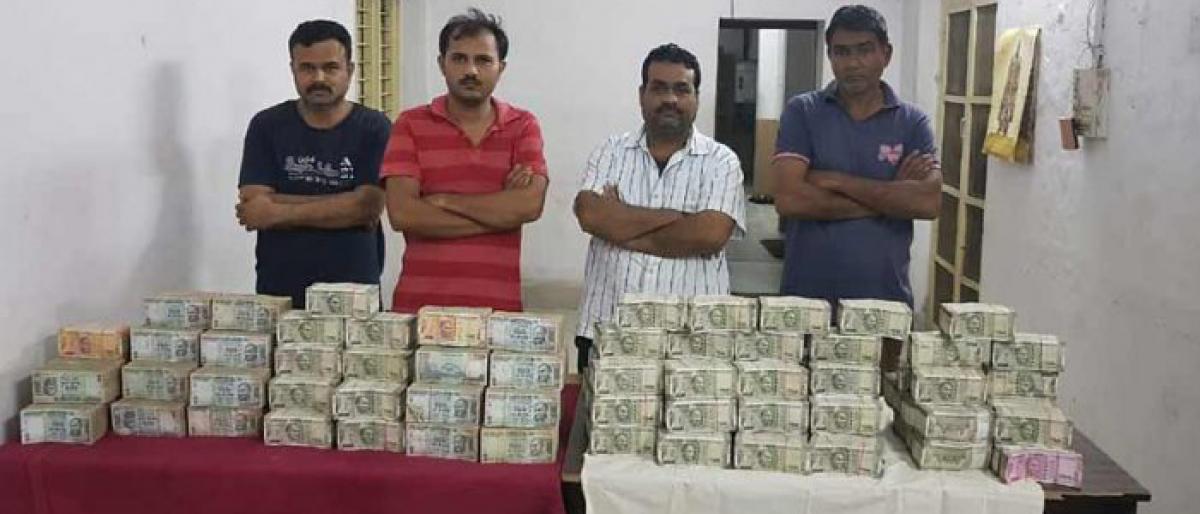 Highlights
Close on the heels of money transfer racket busted in Hyderabad and Adilabad, four people arrested on Sunday for transporting Rs 2 crore
Close on the heels of money transfer racket busted in Hyderabad and Adilabad, four people arrested on Sunday for transporting Rs 2.54 crore within the city.
The Commissioner's task force team on a tip-off followed the car in which the money is being transported and arrested Jayesh Alias Athul (43), Vanraj (29), Patel Ashwin (48) and Naveen (40).
It is learned that of the four accused Vanraj and Patel were caught by the police with Rs 1.8 crore cash, who were reported to have been doing illegal money transfer business at an interest rate of 0.6 per cent.
The remaining amount was seized from Marvel Meadows Apartments in Abids.