By 'hook or crook', BJP wants to remain in power in Goa: Ex-state RSS chief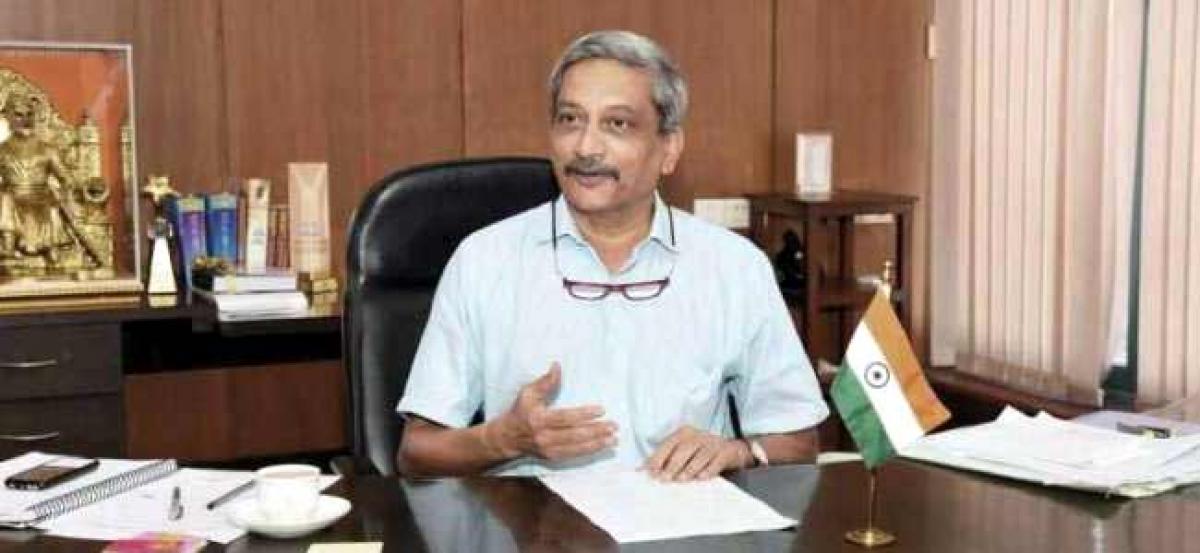 Highlights
Former Goa Rashtriya Swayamsevak Sangh RSS Chief Subhash Velingkar on Wednesday said that Chief Minister Manohar Parrikars sickness is taking a turn for the worse as unwarranted pressure is being put on him by the Centre to resume office
Panaji: Former Goa Rashtriya Swayamsevak Sangh (RSS) Chief Subhash Velingkar on Wednesday said that Chief Minister Manohar Parrikar's sickness is taking a turn for the worse as unwarranted pressure is being put on him by the Centre to resume office.
"Unfortunately, the BJP high command is putting unnecessary pressure on him (Parrikar), when he clearly needs more rest to be completely fit. The Centre, by hook or crook, wants Goa to remain a BJP stronghold and hence forcing him to resume office by any chance. This is worsening his current health condition," Velingkar told reporters in Panjim.
"The Centre should have got a substitute chief minister as long as Parrikar is not getting well. I don't think this Goa government will survive if things go on like this. It will be dissolved soon," he added.
Parrikar has been undergoing medical treatment for a pancreatic ailment for the last few months causing a leadership crisis in the state. On October 14, the Chief Minister was discharged from Delhi's All India Institute of Medical Sciences (AIIMS) and returned to Goa.
Meantime, citing Parrikar's ill-health, the Congress party has been demanding that they be allowed to form the government in the state.
On September 17, the Congress, along with 14 legislators in the 40-member state assembly, submitted a letter to Governor Mridula Sinha, urging her to invite them to form the government.