Chinarajappa condemns attack on Jagan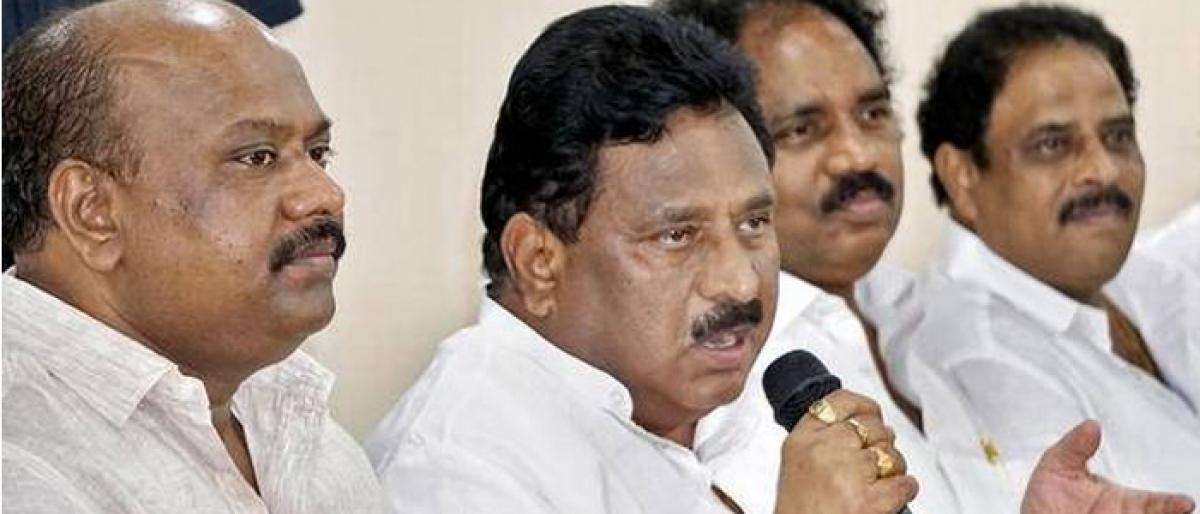 Highlights
The AP Home Minister N Chinarajappa condemned the attack on YSRCP President YS Jaganmohan Reddy by a person namely G Srinivasa Rao in Visakhapatnam airport on Thursday He said that the TDP also condemning the act
Amaravati:The AP Home Minister N Chinarajappa condemned the attack on YSRCP President YS Jaganmohan Reddy by a person namely G Srinivasa Rao in Visakhapatnam airport on Thursday. He said that the TDP also condemning the act.

He suggested public representatives to be aware of such incidents and take precautionary measures.He said that G Srinivas Rao went to take selfie and stabbed Jagan.He informed that government will find details about the accused and the reasons behind it.

The public representatives must be careful while giving poses to selfies, he added.Security officials also must be alert, he directed.How did the accused carried the knife into airport already need to be established.