Kejriwal, his deputy, 9 other AAP MLAs get bail in Chief Secy assault case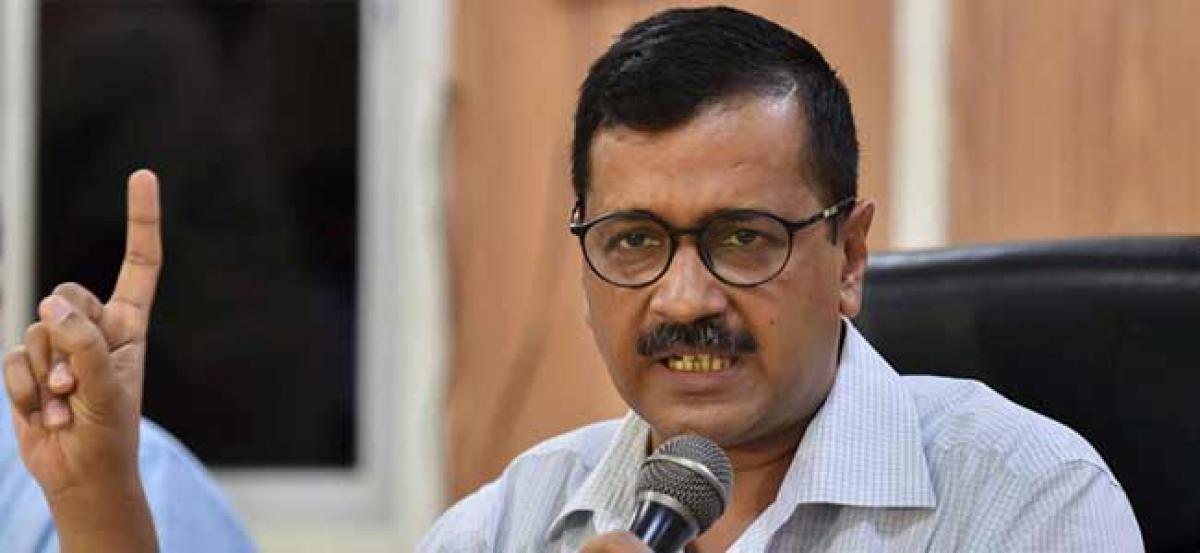 Highlights
Delhi Chief Minister Arvind Kejriwal, his deputy Manish Sisodia and nine other AAP MLAs were on Thursday granted bail by a court here in the Chief Secretary Anshu Prakash assault case
New Delhi: Delhi Chief Minister Arvind Kejriwal, his deputy Manish Sisodia and nine other AAP MLAs were on Thursday granted bail by a court here in the Chief Secretary Anshu Prakash assault case.
The relief was granted after they appeared before the court in pursuance to summons issued to them and moved the bail applications, which were not opposed by the Delhi police.
Prakash was allegedly assaulted during a meeting at Kejriwal's official residence on February 19.
Additional Chief Metropolitan Magistrate Samar Vishal granted bail to all the 11 accused on a personal bond of Rs 50,000 and one surety of like amount, with a direction not to tamper with the evidence or intimidate or approach any witness in this case or try to influence the trial in any manner.
"All these accused persons have not been arrested during the investigation, have cooperated in the investigation and appeared today," the court said.
The court also noted the submission by the public prosecutor on behalf of Delhi police there the need for the arrest of the accused persons had not arisen during the investigation.
"Further all accused are highly placed persons and have deep roots in the society and elected members of Legislative Assembly of Delhi," the court said.
The other two MLAs -- Amanatullah Khan and Prakash Jarwal -- who are also accused and were earlier arrested in the case were granted bail by the Delhi High Court.
The court put up the matter for further hearing on December 7 for the scrutiny of documents after the police supplied copies of charge sheet and all documents annexed with it, along with the CDs, to the accused persons.
The alleged assault had triggered a bitter tussle between the Delhi government and its bureaucrats.