Operation Garuda Throws Shivaji In Trouble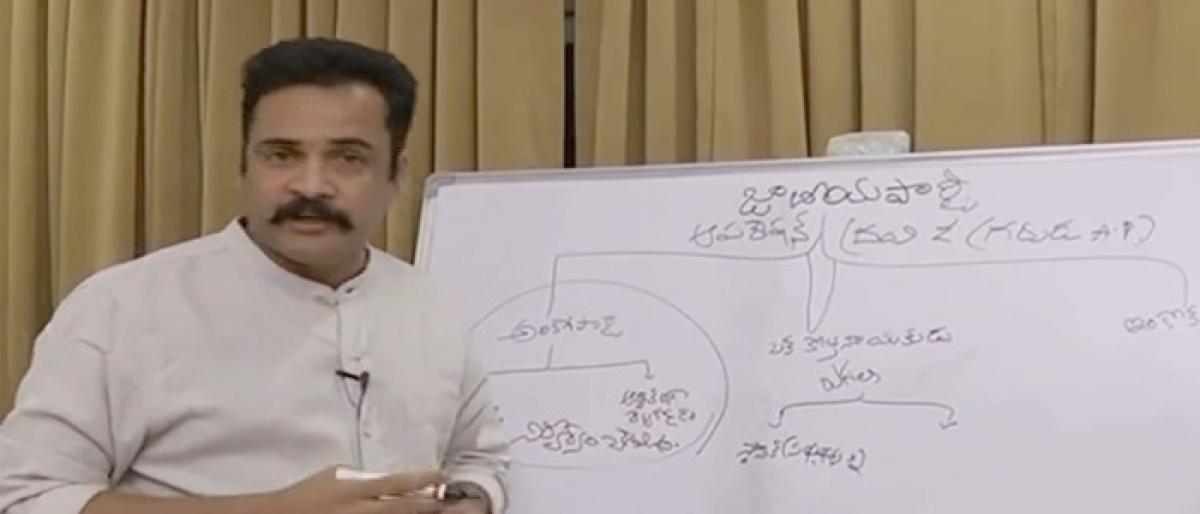 Highlights
Film actor Shivaji landed in trouble Ever since he made some sensational comments in the name of Operation Garuda, the film actor turned political activist is under scanner
Film actor Shivaji landed in trouble.Ever since he made some sensational comments in the name of Operation Garuda, the film actor turned political activist is under scanner.
The union government is verifying the revelations made by film actor Shivaji in the name of 'Operation Garuda' which created political sensation in Andhra Pradesh.Shivaji has recently made a video presentation on the alleged centre's conspiracy to dethrone Chandrababu government. After that, he left America.

The central investigating agencies in coordination with Telangana police are waiting to grill Shivaji and ascertain whether his revelations are correct and politically motivated.The authorities also keen to enquire whether any political unrest in poll bound Telangana is planned.The possibility of serving notices on Shivaji is also not ruled out.However, the film actor may not return the state until elections are over .