Delhi air quality turns 'severe'; pollution may rise 'faster' now: Official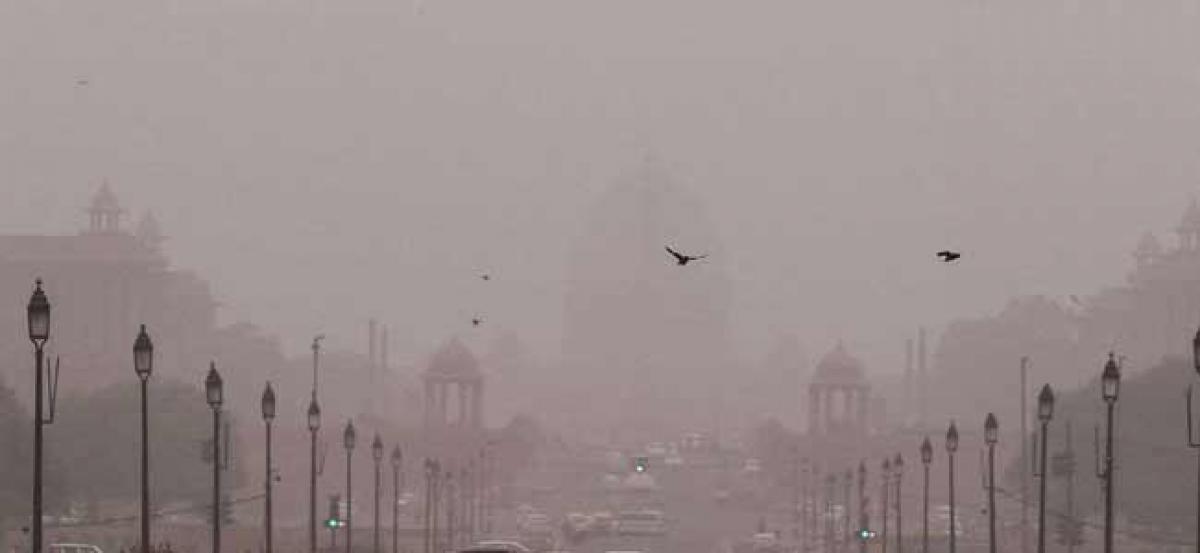 Highlights
Delhis air quality turned severe on Tuesday for the first time this season with stubble burning intensifying in neighbouring states, authorities said
New Delhi: Delhi's air quality turned 'severe' on Tuesday for the first time this season with stubble burning intensifying in neighbouring states, authorities said.
The overall Air Quality Index (AQI) was 401, falling in the 'severe' category, the highest this season, Central Pollution Control Board officials said.
The Centre-run System of Air Quality Forecasting And Research (SAFAR) recorded the AQI at 410. An AQI between 0 and 50 is considered 'good', 51 and 100 'satisfactory', 101 and 200 'moderate', 201 and 300 'poor', 301 and 400 'very poor', and 401 and 500 'severe'.
Eighteen areas of Delhi recorded 'severe' air quality with the highest AQI at 4 pm recorded at Anand Vihar at 467, according to data by the CPCB. Faridabad, Ghaziabad, Gurgaon and Noida recorded 'severe' air pollution, crossing the AQI of 400. Greater Noida's air is also on the brink of turning severe, according to the data.
The SAFAR attributed the spike to "heavy stubble burning in the last 24 hours and calm winds". About 28 per cent of pollution by PM2.5 (presence of particles in the air with a diameter of less than 2.5 micrometres) on Tuesday was caused due to regional factors like stubble burning, SAFAR officials said.
The Indian Institute of Tropical Meteorology (IITM) also spotted a large number of biomass fire spots through satellite imageries in neighbouring states of Delhi.
A SAFAR official said pollution is likely to increase faster now with lead pollutant as PM10 because of new development as shown by SAFAR-model where it is indicating that western disturbances may hit over western Himalayan region from October 31. "Lot of moisture is already getting introduced in Delhi sky as an early signature. The withdrawal will bring even more moisture in the air and result in fall in temperature. Upper winds already turned north-westerly (stubble site) today. Only favourable thing is that upper wind speed is moderate and fire counts are low," the official said.
The leading factor causing severe pollution levels also include moisture and heavy air. "The increase in surface wind speed can only prevent AQI to cross severe zone," the official said.
D Saha, former additional director and head of air quality management division in CPCB, said entire northern India coupled with the Indo-Gangetic plains are under the grip of 'severe' to 'very poor' air quality.
"There is a depression in eastern India, which does not allow free flow of air from north or northwest resulting in calm condition both in the upper and lower atmosphere," he said.
"There is also intrusion of moisture resulting in increase in the density of air and pressure in the atmosphere plus there is continuing addition of emissions," he said.