TRS does not own T News or Namasthe Telangana - TRS MP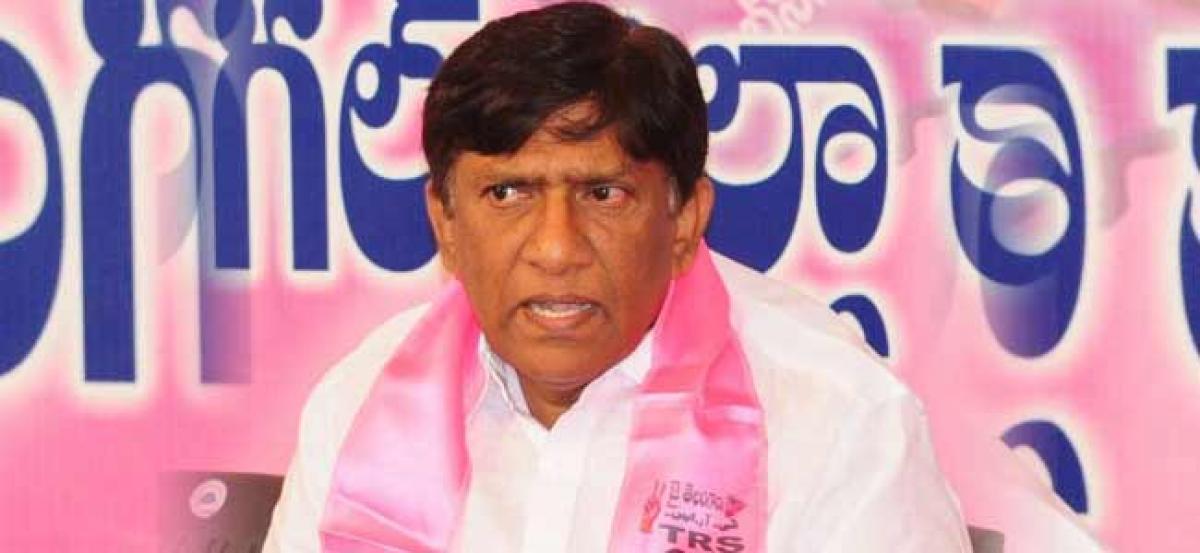 Highlights
TRS MP B Vinod Kumar on Wednesday surprised everyone by stating that his party does not own a news paper and tv channel
Hyderabad: TRS MP B Vinod Kumar on Wednesday surprised everyone by stating that his party does not own a news paper and tv channel.
The MP was speaking to media after meeting Chief Electoral Officer Rajat Kumar at Secretariat here. He said that the Congress party had the culture of giving permission to the channels of political parties. The opposition has demanded the Election Commission to consider the campaign programs of TRS leaders in T News and Namasthe Telangana as paid news.
The TRS MP said that they had come to secretariat to discuss about the rules and regulations regarding model code of conduct with the CEO. He said that the CEO had informed that the star campaigner's expenditure will be listed in the party's expenditure list. The chief minister is slated to campaign in entire state as the star campaigner of TRS.