CEC Rajat Kumar gave a call to public to 'watch them'in exercising their duty fairly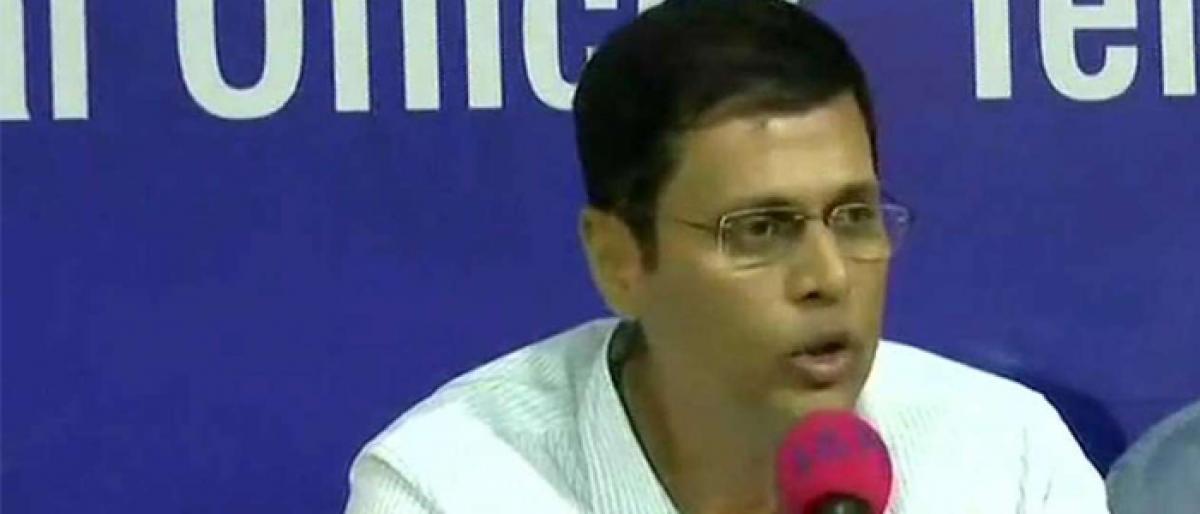 Highlights
Telangana State Chief Electoral Officer Dr Rajat Kumar said up to December 1, all the voters will get their voter slips Booth Level Officers will door delivery the slips to the voters
Telangana State Chief Electoral Officer Dr Rajat Kumar said up to December 1, all the voters will get their voter slips. Booth Level Officers will door delivery the slips to the voters.
Speaking at the programme conducted by Telangana Election Watch at Somajiguda press club on Thursday, Rajat Kumar said State Election Commission is going to print about 26 lakh voter cards with new software this time.
Replying to a question he gave a call to the voters to watch the Election officers from district level to booth level to bring changes and conduct the elections free and fair manner.
Since EC having manpower shortage on the polling day, they were not in a position to conduct breath analyser test to the voters. He opined that it is up to that individual voter whether he can vote in drunken state or with full consciousness.
He opined that drastic downfall registered in the contesting candidates today with criminal background in comparing with earlier election years.
He said to exercise their franchise on the polling day, labour department issued holiday to the private employees in unorganized sector.