Congress leaves 24 Telangana seats for TDP, allies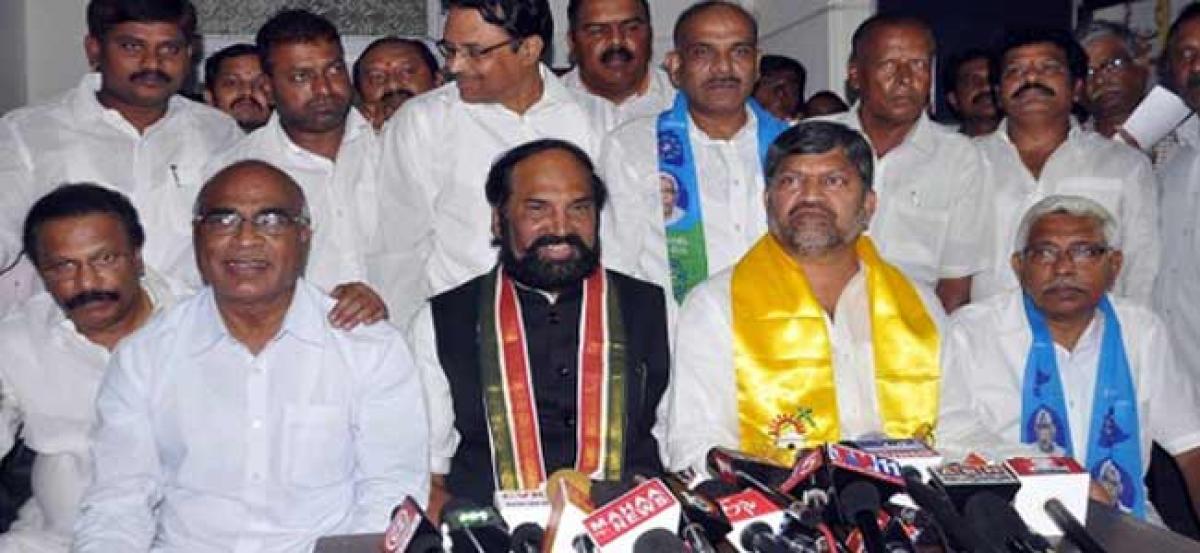 Highlights
Telanganas main opposition Congress party on Thursday decided to contest 95 Assembly seats and leave the remaining 24 seats for the Telugu Desam Party TDP and other constituents of the grand alliance
Hyderabad: Telangana's main opposition Congress party on Thursday decided to contest 95 Assembly seats and leave the remaining 24 seats for the Telugu Desam Party (TDP) and other constituents of the grand alliance.
Under the seat sharing agreement, the Congress has allotted 14 seats to the TDP while the remaining 10 will go to the Telangana Jana Samithi (TJS) and the Communist Party of India.
Elections to the 119-member Assembly are scheduled to be held on December 7.
President of the Telangana unit of the Congress Uttam Kumar Reddy announced the decision in New Delhi on Thursday.
The Congress' Central Election Committee discussed the list of candidates sent by the party's state unit.
Reddy said the candidates will be announced on November 8 or 9.