Cylinder blast in Chandanagar, one injured severely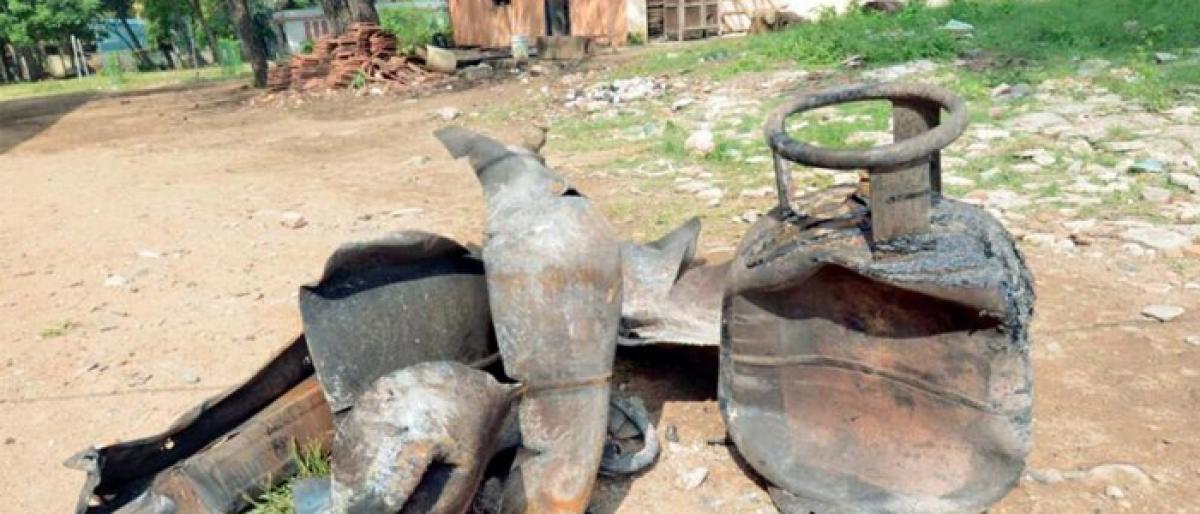 Highlights
In a cylinder gas leakage incident in Chandanagar two people injured in which one persons condition turned critical According to Ramachandra puram police, Janardhans family is living in Shankar nagar In a three storey building due to the gas leakage fire broke out when his wife lit the gas stove in morning hours
In a cylinder gas leakage incident in Chandanagar two people injured in which one person's condition turned critical. According to Ramachandra puram police, Janardhan's family is living in Shankar nagar. In a three storey building due to the gas leakage fire broke out when his wife lit the gas stove in morning hours.
Suddenly flames spreaded and the walls collapsed to the intensity. In the incident Janardhan and his daughter got inuries. As Janardhan severely injured he along with his daughter immediately shifted to nearby private hospital.Doctors said his condition is critical and he was admitted to ICU. ondition is bursted in a house in Chandanagar police station limits on Thursday morning hours. Due to the burst the house tumbled within short span of time . In the incident several injured whom immediately shifted to nearby hospital. Entire Furniture in the house damaged.
Tension prevailed in the colony about the louder sound and nearby people ran away from the spot when they heard louder sound With flames. Police told due to the gas leakage the incident took place. The probe is on.