TDP is the largest regional party having more than 70lakh membership-Government Whip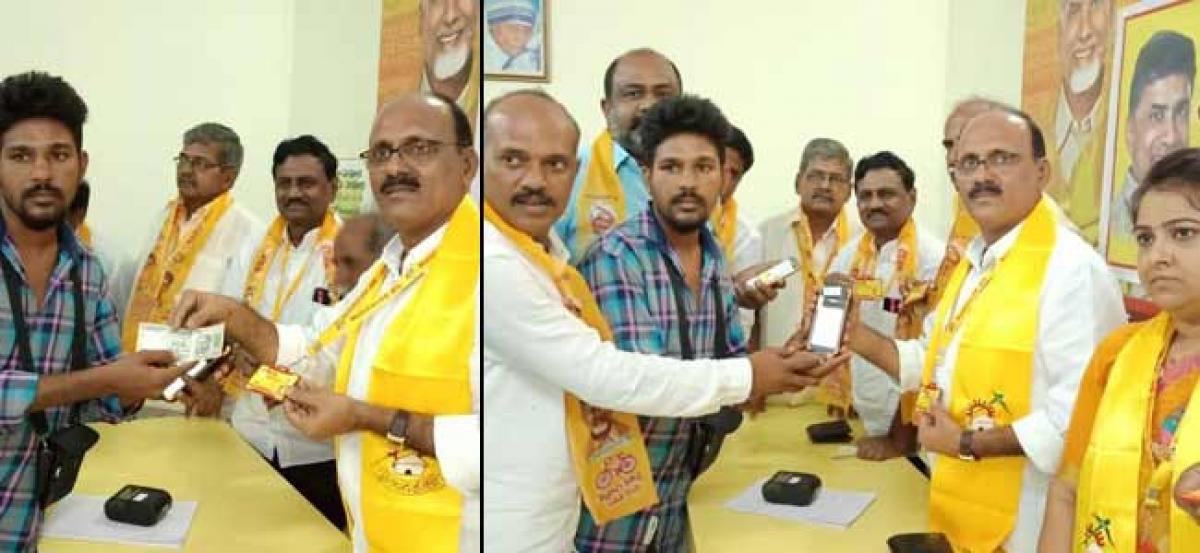 Highlights
November 1 While stressing the need of people to enroll membership in TDP, Rajampet MLA, and government Whip MMallikarjuna Reddy has said that Telugu Desam is the only largest regional party having more than 70lakh party membership entire the country
Kadapa:While stressing the need of people to enroll membership in TDP, Rajampet MLA, and government Whip M.Mallikarjuna Reddy has said that Telugu Desam is the only largest regional party having more than 70lakh party membership entire the country.
Addressing the gathering after launching party member ship enrollment and restoration programme for 2018-20 year at Rajampet on Thursday he said party is facilitating Rs 2lakh insurance in view of welfare of each functionary family.
Describing TDP emerging to power in 2019 elections as historical need he said if people committed mistake on their part they should pay costly penalty for next 5 years as there was danger of state lacking behind the development. He asked party activists there responsibility was not completed after restoration of their membership, as they should go in to the public for bringing awareness over welfare and developmental activities being introduced by the state government. Local party leaders were present.