Arrest Sivaji, unravel truth of attack on Jagan: Roja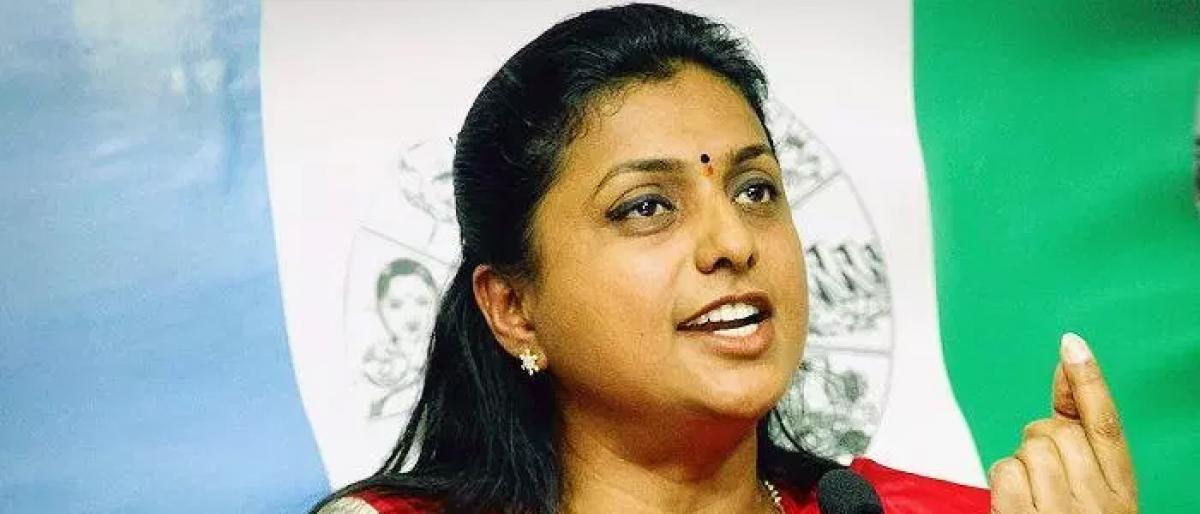 Highlights
YSRCP firebrand MLA RK Roja said there was a systematic attempt to water down the probe into the attack on YS Jagan She said the way the Government was behaving was giving rise to suspicion
YSRCP firebrand MLA RK Roja said there was a systematic attempt to water down the probe into the attack on YS Jagan. She said the way the Government was behaving was giving rise to suspicion.
She said a third party probe would unravel the truth. She also slammed the way the TDP was trying to belittle the attack on Jagan. She said the TDP leaders were passing snide comments. "Instead of probing the conspiracy angle, the police and the Government is only looking at Srinivas, the assailant. This is nothing but side-tracking the issue. Everyone knows how close is Harshavardhan Chowdary, who employed Srinivas, is to CM Chandrababu, Nara Lokesh and Ganta Srinivasa Rao" Roja said.
She said truth would come out when actor Sivaji , who is enacting a drama in the name of Operation Garuda, is arrested and questioned. She pointed out that soon after the attack on Jagan, Sivaji has fled to the US.