Hindu dharma facing a crisis: Paripurnananda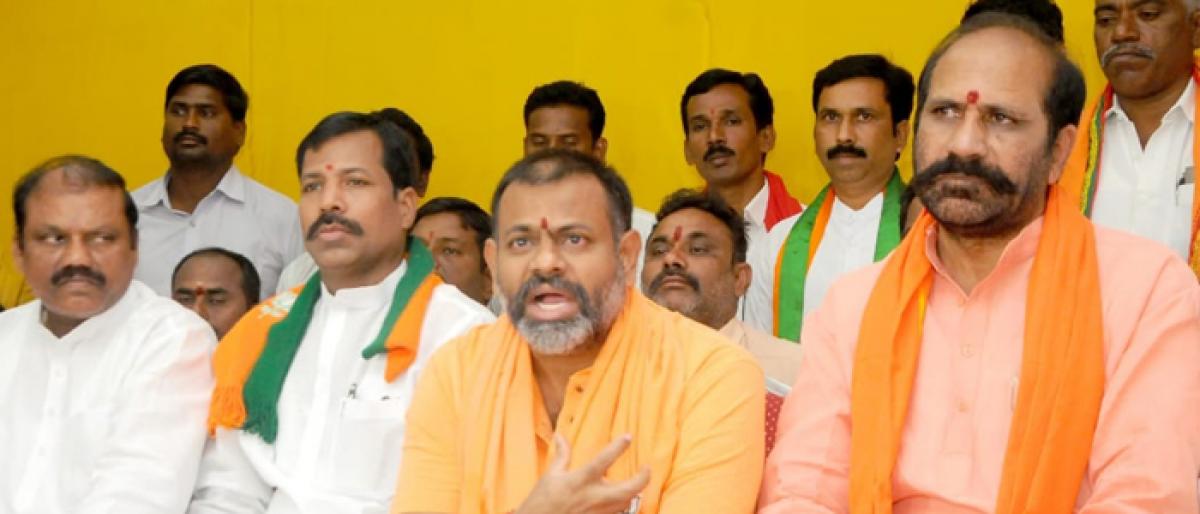 Highlights
Seer Swami Paripurnananda has come down heavily on State Government for turning a blind eye towards some communal forces that have been trying to mow down Hindu dharma
Warangal:Seer Swami Paripurnananda has come down heavily on State Government for turning a blind eye towards some communal forces that have been trying to mow down Hindu dharma.
Swami who attended the last rites of priest D Satyanarayana, who died while undergoing treatment to the injuries he sustained in the hands of a fanatic belonging to another religion, at Mogilicherla village under Geesukonda mandal on Friday, addressed a press conference here on Friday.
"It's high time for the government and every citizen to ponder over the precarious situation the Hindu dharma is in," Swami said, urging people to gird up their loins to protect the greatness of the Indian soil that taught the world respecting one's own and others' religions equally.
Referring to priest D Satyanarayana's death, he demanded the government to carry unbiased investigation so that the accused would not go scot-free.
"We suspect that there was an effort to dilute the case by projecting the accused as a lunatic. This we strongly oppose as such lenient approach would pave way for more attacks against Hindus," Paripurnananda said.
We will knock the door of Central Government if the State fails to ensure fair investigation into the death of priest and make the accused pay for it, he said.
Senior BJP leaders Edla Ashok Reddy, M. Dharma Rao and G Premender Reddy were among others present.