Pawan Makes Shocking Comments On TDP - Cong Alliance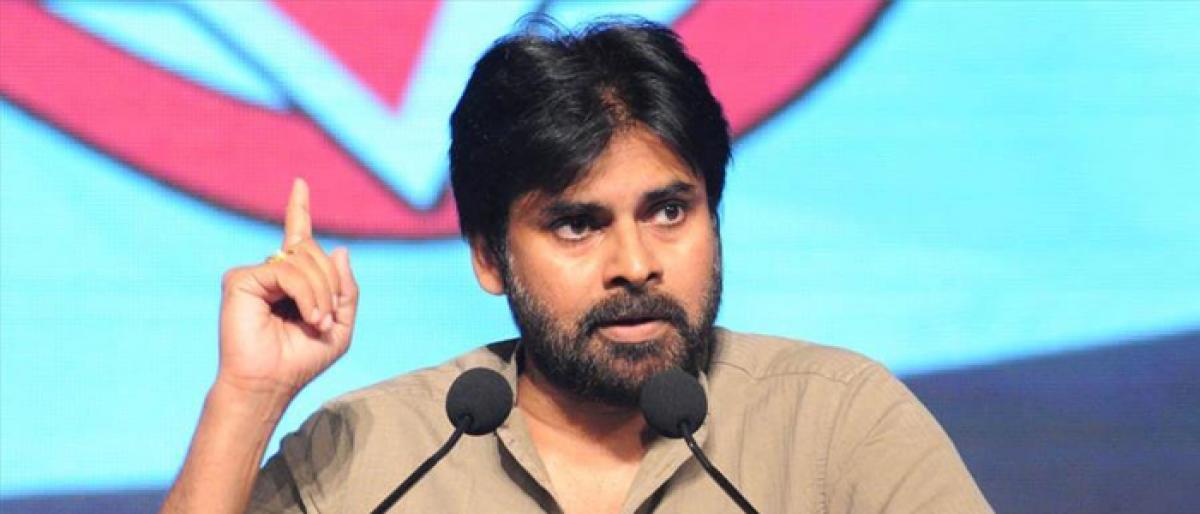 Highlights
Jana Sena leader Pawan Kalyan has made sensational comments against the political alliance between Congress and TDP
Jana Sena leader Pawan Kalyan has made sensational comments against the political alliance between Congress and TDP.
He compared the unity between two rival parties with a pre- release function of a film.
Pawan said that he supported TDP in the last elections though his brother Chiranjeevi was senior Congress leader. Now, Chandrababu compromised and joined hands with Congress for political gains. He said the TDP Chief owed explanation to the people of Andhra. During his yatra, Pawan interacted with students and farmers.