74 students fell sick after eating food at college in Nizamabad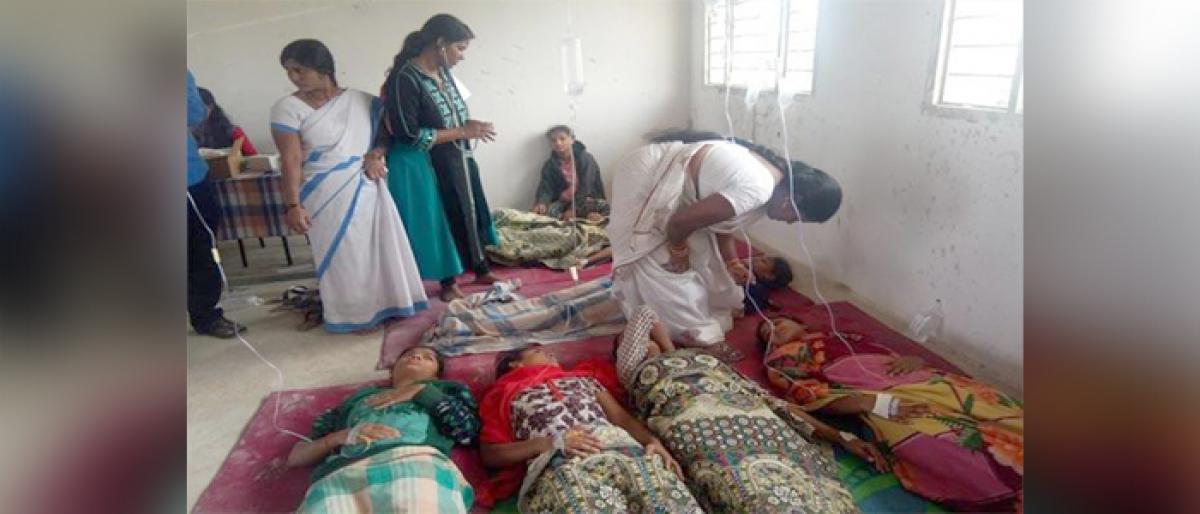 Highlights
Around 74 students fell sick after having dinner on Friday at social welfare womens degree college at Perkit of Armur village in Nizamabad district
Around 74 students fell sick after having dinner on Friday at social welfare women's degree college at Perkit of Armur village in Nizamabad district.
As the students on Saturday morning complained of stomach ache and vomiting, the college principal called up the doctors from Armur government hospital. A team of doctors visited the college and treated the students. Of the 74, 40 students were administered saline and 34 students were offered pills.
The college in Armur was set up six years ago in a private building. There are at least 380 students pursuing a degree course in the college.