Hyderabad man creates record with 135 traffic violation cases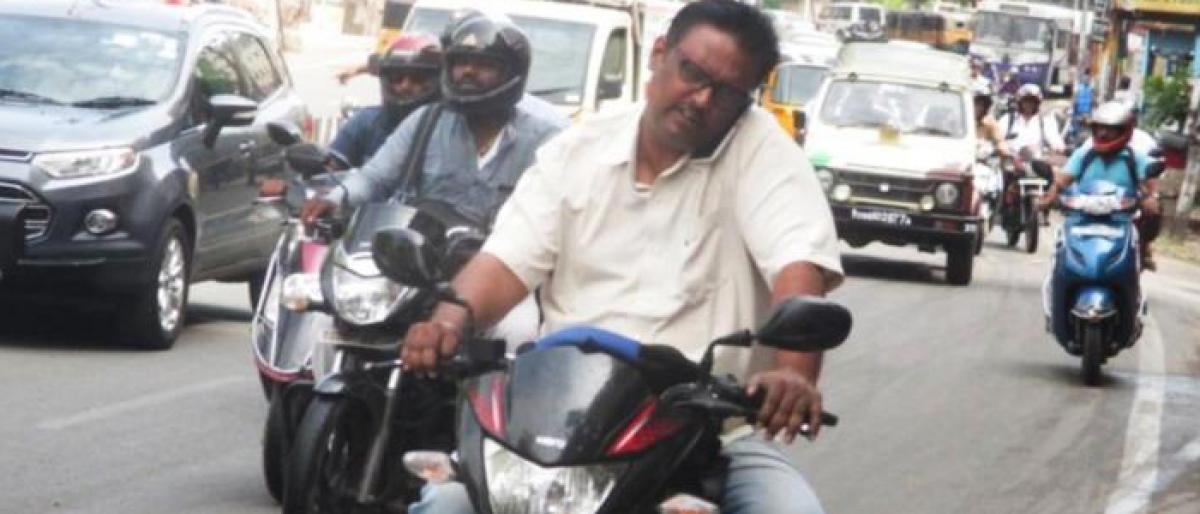 Highlights
The city traffic police who caught a man in Narayanaguda for driving without a helmet was surprised by the number of traffic violation cases registered against him As many as 135 traffic violation cases registered against socalled Krishna Prakash, a resident of Alwal
The city traffic police who caught a man in Narayanaguda for driving without a helmet was surprised by the number of traffic violation cases registered against him. As many as 135 traffic violation cases registered against so-called Krishna Prakash, a resident of Alwal.
The police on a regular checkup stopped Krishna Prakash for driving without helmet and while issuing a challan, the police checked if any cases registered against him. Later the police shocked with the number of cases and also learned that he had paid only once in June 2016.
The police seized his vehicle and sent him for counselling. "Most of the cases registered were signal jumping, using a cell phone while driving," the police said adding that he is a regular offender. They also filed a charge sheet and will produce before the court, it is learned.
Subscribed Failed...
Subscribed Successfully...