Two months into marriage, woman commits suicide over in-laws harassment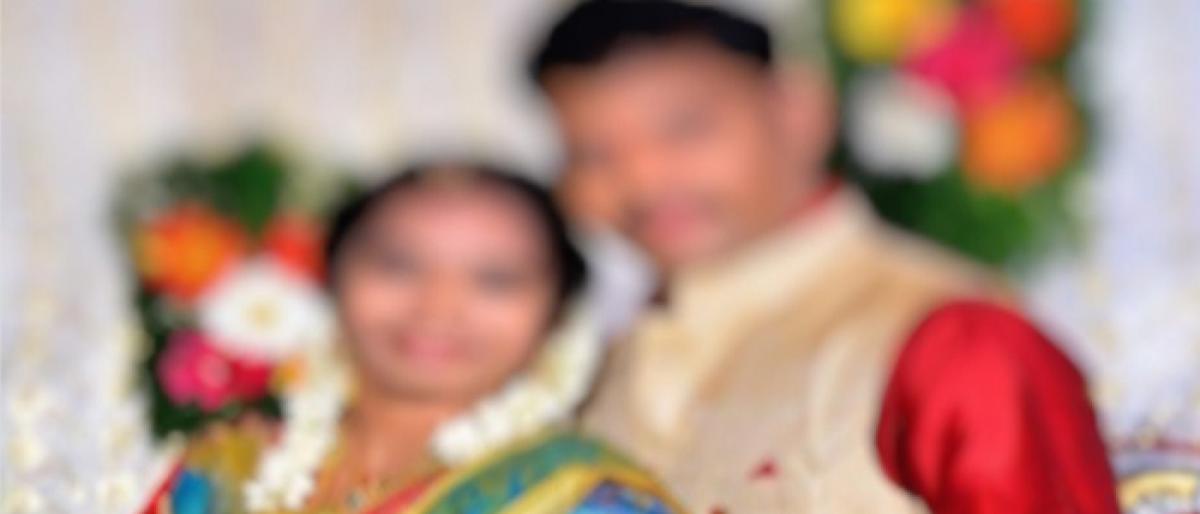 Highlights
A newlywed woman committed suicide on Saturday over inlaws harassment in Jagitial
A newly-wed woman committed suicide on Saturday over in-laws harassment in Jagitial.
According to SI Karunakar, Krishnaveni (22), a native of Raikal got married to S Rakesh in August 2018 and around Rs 10 lakh cash was offered as dowry during the time of marriage.
Ever since, Krishnaveni entered into her in-laws' house, they began harassing her for additional dowry and in the meantime who woman who visited her paternal house during Dasara festival did not return to her in-laws' house.
Depressed over it, Krishnaveni committed suicide by hanging herself to a ceiling fan. Based on the complaint registered by her father Uradi Mallaiah, the police registered a case.