All Institutions are losing credibility under Modi: TDP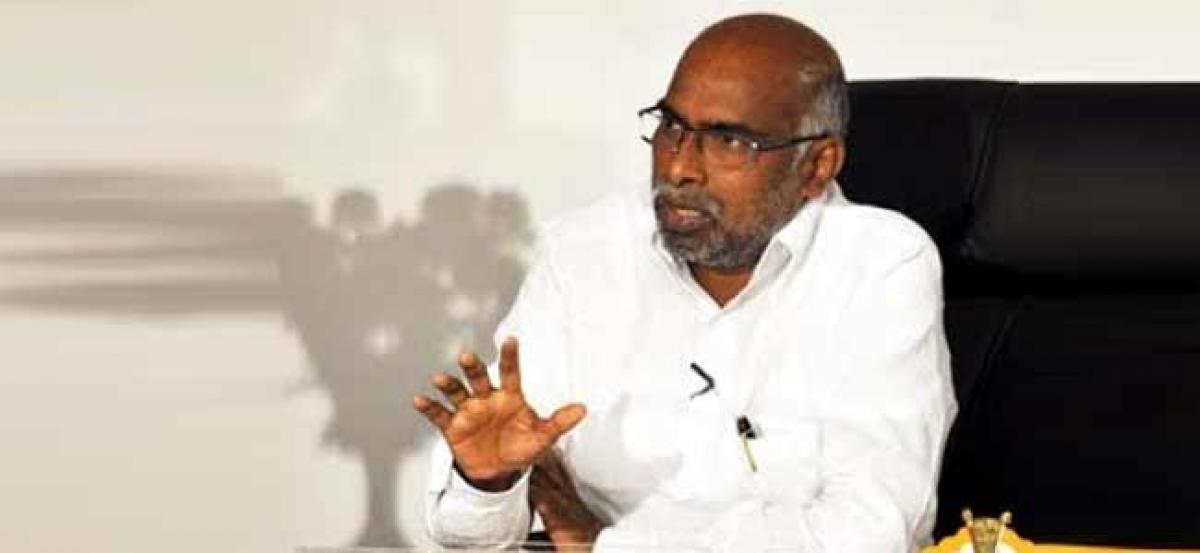 Highlights
The TDP leaders are blaming that under the ruling of Prime Minister Narendra Modi, all the autonomous institutions in the country including CBI, CVC, Reserve Bank of India, Enforcement Directorate, Income Tax and others
Amaravati: The TDP leaders are blaming that under the ruling of Prime Minister Narendra Modi, all the autonomous institutions in the country including CBI, CVC, Reserve Bank of India, Enforcement Directorate, Income Tax and others.
The TDP MLC Dokka Manikya Vara Prasad, in a press conference here in Secretariat on Monday blamed that Modi directly involved in Rafale scandal and demanded impartial probe into the matter.
He said that Modi government was misusing investigation agencies to threaten opposition parties in the country.
He said that Chief Minister Nara Chandrababu Naidu has been fighting against the NDA government to save democracy.
Reacting on the criticism of Jana Sena President Pawan Kalyan on Chandrababu Naidu, he said that Pawan Kalyan was speaking immaturely.