CPI threatens to walk out of Mahakutami if not offered 5 seats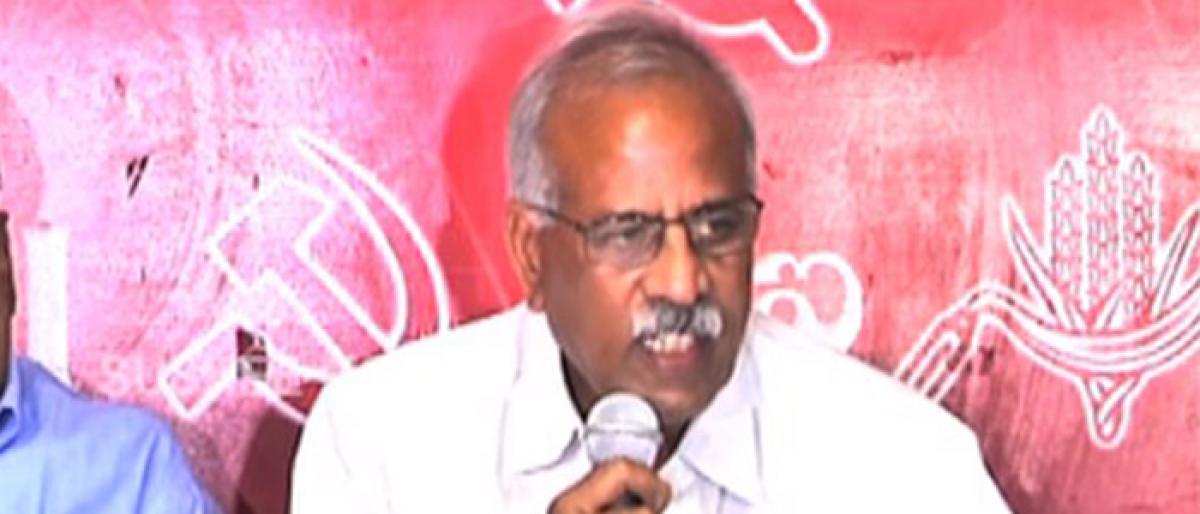 Highlights
After discussions with state leaders over seatsharing with Mahakutami, the CPI has come to a decision of contesting for five assembly seats of their choice
After discussions with state leaders over seat-sharing with Mahakutami, the CPI has come to a decision of contesting for five assembly seats of their choice.
Speaking at a press meet on Sunday, CPI leader Palla Venkat Reddy said that as the Congress party is finalising the candidates internally following which they have decided to contest from constituencies.
Reddy also said that they are worried about the seats as rumours of allocating 3 seats CPI have been doing rounds in political circles. He also said that they have strong power in the districts like Khammam, Karimnagar and Nalgonda adding that they do not want to lose seats by the alliance.
He also said that they will announce their decision by today evening regarding the seat-sharing.