Will go for elections forming grand alliance: RC Kuntia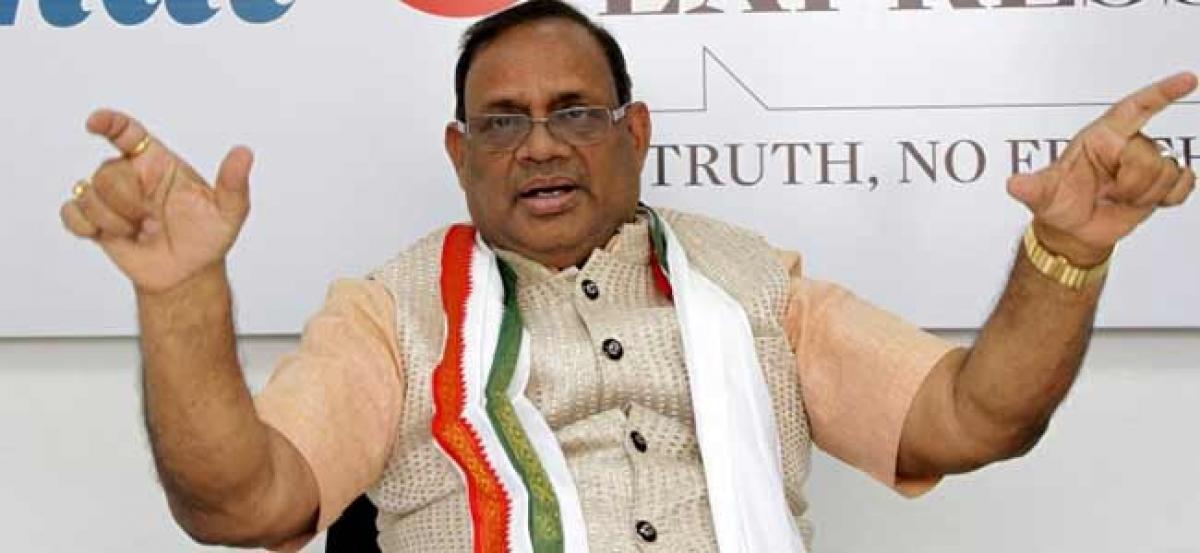 Highlights
Congress Telangana in charge RC Kuntia said that the party will go for polls by forming grand alliance and unveil the list of candidates after November 9
Hyderabad: Congress Telangana in charge RC Kuntia said that the party will go for polls by forming grand alliance and unveil the list of candidates after November 9.
Speaking with Indian Muslim League leaders at Gandhi Bhavan on Monday, Kuntia said that the discussions are being held with TJS and CPI over seat-sharing. He also expressed happiness over the Muslim League aiding for Congress party.
However, Kuntia also said that they have not received any deadline on seat-sharing from CPI party.