5 weather apps that can check air quality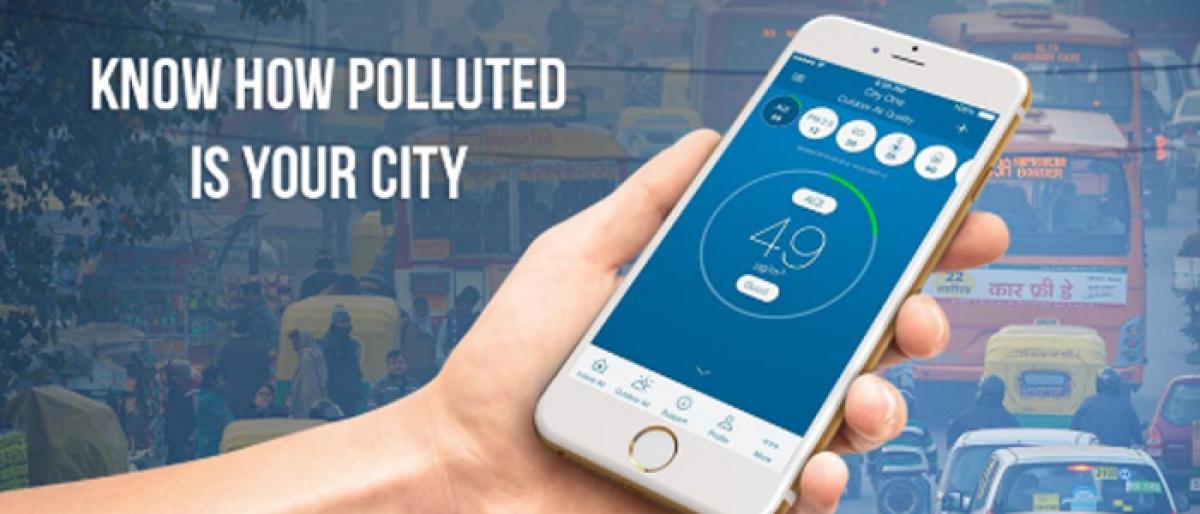 Highlights
Delhi and the surrounding regions saw a sharp deterioration in the quality of air, this is the second time within a week that it fell in the Severe category According to the officials, the main reason for the increase in the Air Quality Index AQI has been pointed to the change in wind direction and the stubble burning in the fellow states of Haryana and Punjab
5 weather apps that can check air quality
Delhi and the surrounding regions saw a sharp deterioration in the quality of air, this is the second time within a week that it fell in the 'Severe' category. According to the officials, the main reason for the increase in the Air Quality Index (AQI) has been pointed to the change in wind direction and the stubble burning in the fellow states of Haryana and Punjab.
Here we have listed out some of the best apps for Android which can track the Air Quality Index and also those that send out regular weather alerts. These apps can help the user to monitor pollution levels in their cities and also get an opinion on performing their outdoor activities like cycling, jogging and exercising.
Air Quality | AirVisual by AirVisual: This app flaunts 7-day air pollution and weather forecasts to help us plan our outdoor activities. This app sports real-time and estimates Air Pollution data and gives detailed figures on key pollutants for key cities. The app also offers health recommendations to lower health risk mainly for patients with asthma or other respiratory diseases. The best part is the app is advertisement-free.
Air Quality Index BreezoMeter by Breezometer: This app comes with real-time air quality maps, actionable personalized health recommendations, and notifications on air quality changes. The app support to track the ambient air quality and reduce exposure to air pollution.
AirVeda - Monitor Air Quality by AirVeda Technologies: This app offers real-time air quality index from places around the world. Users can keep a track of outdoor air quality in their respective city including AQI, PM 2.5 and PM10 values. The app also sends air quality alerts in the user's location to minimize exposure to the poor air quality. It contains real-time and historical data. The data is sourced from the US Embassy, the Indian government monitoring stations along with others.
Air quality by FFZ srl: The app helps the handler to monitor the air quality of the place where they are, also check the activities that are not recommended in pollution. Apart from keeping track of pollution, users can check the weather conditions and search locations around the world in real time and share the data with friends and on social networks.
Plume Air Report - Live and forecast smog reports by Plume Labs: This app claims global coverage with real-time air quality data along with weather forecasts for the next 24 hours. The app user interface has a timeline that lets users slide to see historical data. Tapping the Plume cloud expands the compass and users can get pollutant by pollutant breakdowns. Users can also compare air quality worldwide, according to app publishers.
These are very few highly-rated apps that are available for download on Android. Smartphone users can find more on the Play Store according to their likes.