Telangana Congress Central Screening Committee meet again to finalize candidates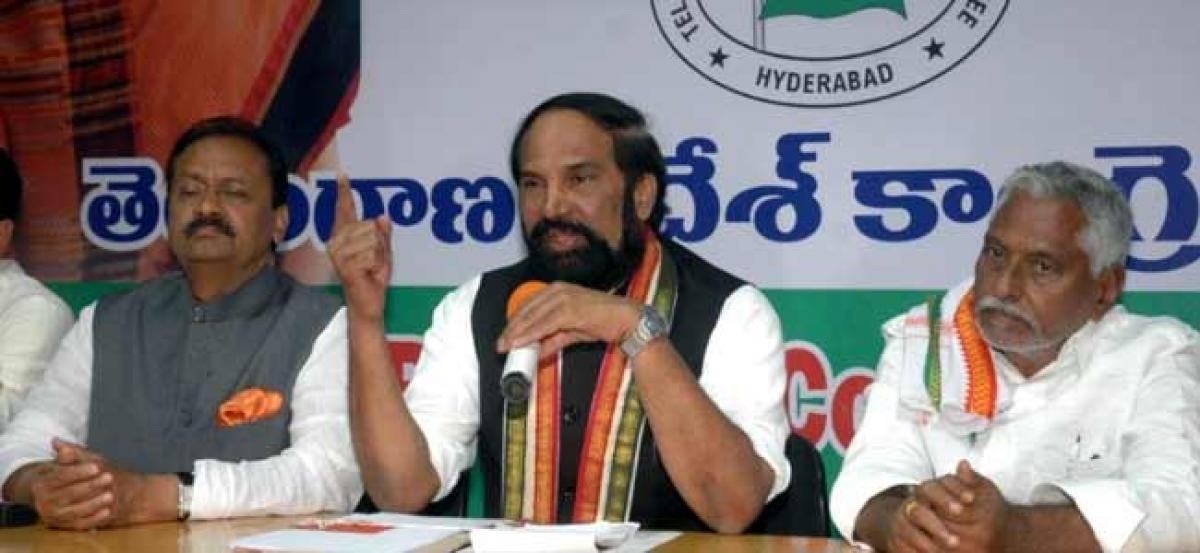 Highlights
Telangana Congress Central Screening Committee met again in Delhi to finalize the candidates for upcoming assembly elections It is learned that the committee is in doldrums in finalizing candidates as two or more are being proposed for constituency by the Congress leaders of the state
Telangana Congress Central Screening Committee met again in Delhi to finalize the candidates for upcoming assembly elections. It is learned that the committee is in doldrums in finalizing candidates as two or more are being proposed for constituency by the Congress leaders of the state.
The names of Congress leaders like Krishna Reddy, Subhash Reddy and Nallamadugu Surender have been proposed for Yellareddy constituency while the Balconda has Anil and Rajaram. Venkateshwar Reddy and Bhupati Reddy are in the race for Nizamabad rural and Mahesh Goud, Arikela Narsareddy for Nizamabad rural.
On the other hand, the candidates also flew down to Delhi to check if their names are in the list finalized by the Congress party with 57 candidates. They also learned to have finding ways to impress the high command.
The committee on Sunday held a meeting until late in the night and the discussions are seemed to have not ended till now. It may end today with releasing the names of party candidates.