Congress to announce candidates list for Telangana assembly polls on Friday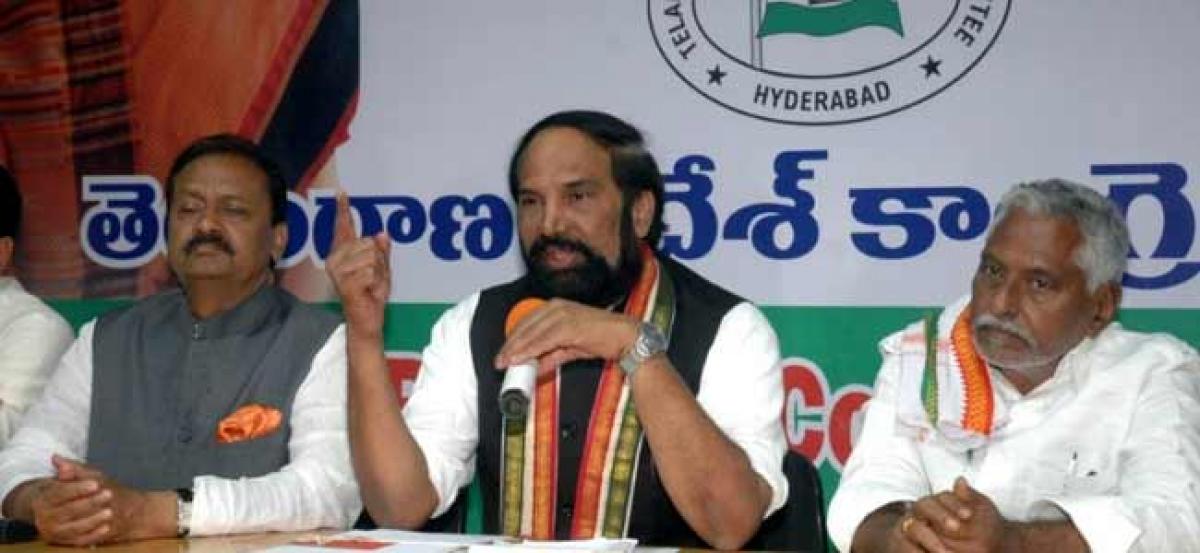 Highlights
In a muchanticipated move, the Telangana Congress will announce the candidates list on Friday after a weeklong suspense over seatsharing in Mahakutami and finalising candidates
In a much-anticipated move, the Telangana Congress will announce the candidates' list on Friday after a week-long suspense over seat-sharing in Mahakutami and finalising candidates.
The Congress high command summoned its 50 leaders to Delhi today for the final approval of the list. The party along with the list will also disclose the seat-sharing details with allies. It is learned that the Congress will contest for 90 seats leaving remaining 29 seats to the allies with allocating 14 to TDP, 10 to the TJS and 5 to CPI.
The leaders were summoned to Delhi by the AICC chief Rahul Gandhi to explain the situation if not offered a ticket. On the other hand, the Congress party is also planning to rope in former MPs for the assembly polls.