Revanth threatens to resign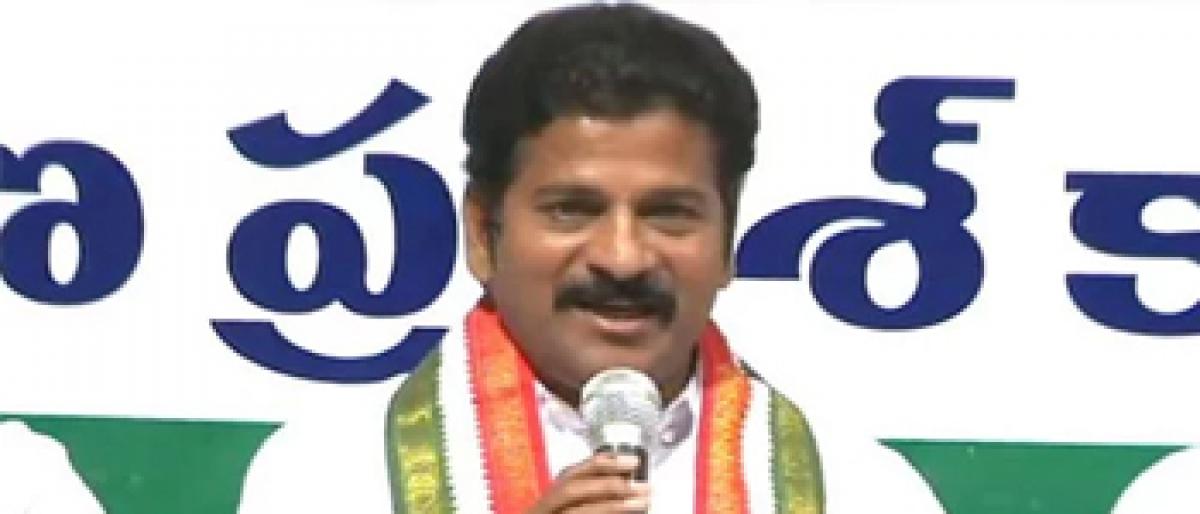 Highlights
Peeved at on not giving tickets to his followers, PCC working president A Revanth Reddy threatened to resign
Peeved at on not giving tickets to his followers, PCC working president A Revanth Reddy threatened to resign.
Revanth who was camping in Delhi for lobbying for tickets to his following had given ultimatum to the high command that he would resign if the promise of giving 10 tickets to his followers was not honored.
However he denied these reports and said that false propaganda has been taken up against him.
On the hand PCC former president Ponnala Laxmaiah's followers have expressed their anger over the giving ticket of Janagaon to TJS from where Laxmaiah wants contest.
Several leaders of Congress staged protest in front of Gandhi Bhavan demanding tickets. Leaders of Malkajgiri and Khanapur held protests.