Sambhal: At least six killed as bus collides with car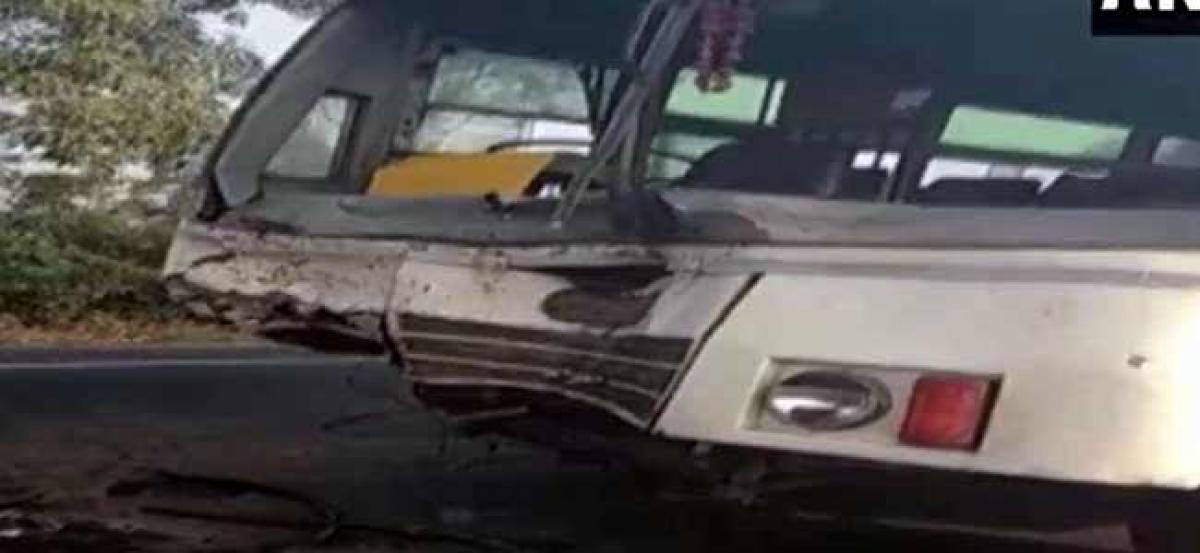 Highlights
At least six people were killed and 13 seriously injured in a road accident in Gunnaur located in this district on Friday
At least six people were killed and 13 seriously injured in a road accident in Gunnaur located in this district on Friday.
The head-on collision took place between a Bolero and a Roadways bus. The bus was heading towards Delhi while the SUV was moving towards Nanital. As many as 19 people were in the SUV when the accident occurred.The district police rushed to the spot and the injured were sent to a Moradabad hospital.
Police sub-inspector Yamuna Prasad cited low visibility due to fog as the main reason for the accident.Investigation into the accident is underway.