Panic caused among students with the fake ISC timetable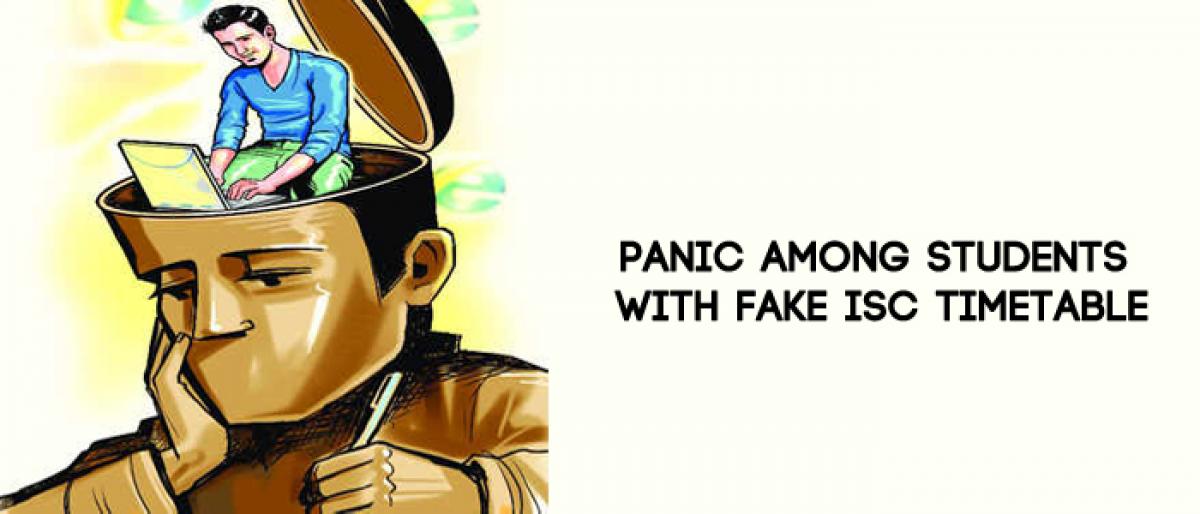 Highlights
A fake timetable of the Indian School of Certificate, for the class 12 examinations is being circulated on WhatsApp groups, and this has caused panic among the students
BENGALURU: A fake timetable of the Indian School of Certificate, for the class 12 examinations is being circulated on WhatsApp groups, and this has caused panic among the students.
Rituraj a Class 12 student from an Indian Certificate of Secondary Education (ICSE) school in Yelahanka, had recently received a PDF copy on his classmates' WhatsApp group.
The message contained a timetable which showed that the exams will begin on February 6, 2019 with physics (practical) and end on April 5, 2019.
Some students gladly accepted the timetable as it showed that they would get 10-19 days in between for the preparation of some papers. However, on checking the date sheet, it was found that everything was almost the same as the 2018 timetable for Class 12.
Gayathri Devi, the secretary of the Karnataka ICSE School Association, had said that, "Students shouldn't fall for such messages on social media, instead must focus on their studies.
Whenever the date sheet is out, it will be available on the website of Council for the Indian School Certificate Examinations (CISCE)."
Sathish Jayarajan, the principal of Mallya Aditi International School which is located in Yelahanka, said that, "Even last year, mischievous messages like this were circulating on social media. We suggest students wait until their schools release the timetable and not trust other sources."
Aloysius D'mello, the principal of Greenwood High, has said, "The draft timetable is only for the use of the administration for consultation or raising objections.
It's available on our secure portal, which can be accessed only by schools. Students have nothing to do with it. They are intimated when the final timetable is out. Students should focus on studies at this point."