Telangana assembly election 2018: Notification to be out on Nov 12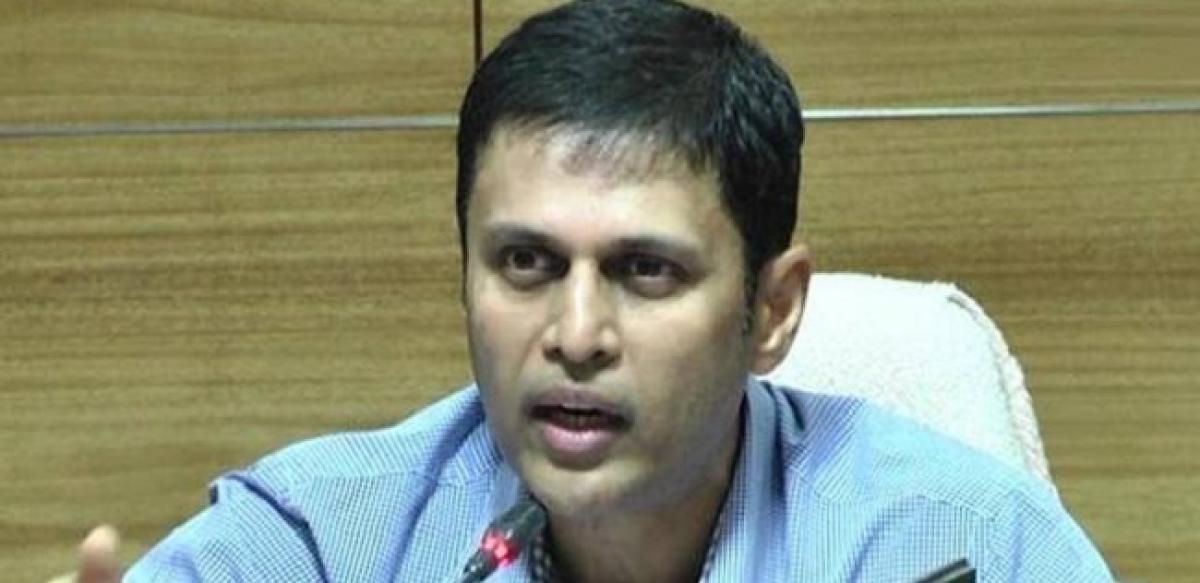 Highlights
The Election Commission would issue the notification for pollbound Telangana on November 12, Chief Electoral Officer Rajat Kumar said Friday
HYDERABAD: The Election Commission would issue the notification for poll-bound Telangana on November 12, Chief Electoral Officer Rajat Kumar said Friday.
"The Notification for the polls will be announced on Monday (November 12). We have called all the political parties today to discuss various issues with regard to rules for filing of nominations and the Model Code of Conduct, among others," he said at a press conference here.
The Election Commission (EC) had on October 6 announced the election schedule for five states, including Telangana, which will go to the polls on December 7.
He said there would be over 32,574 poling stations in the Telangana and some more may be set up, depending on the number of voters.
As many as10,280 polling stations in the state have been identified as critical, based on various parameters.
Replying to a query, Kumar saidthat as of nowthe commissiondid not apprehend any major disturbance during polls in Maoist infested areas.
Various agencies have so far seized Rs 64. 35 crore in unaccounted cash and about Rs 5.16 crore worth illegal liquor during searches, he said.
"Over 78,000 suspected trouble-mongers were bound over by police, 7,367 non-bailable warrants have been issued to people involved in cases and over 10,000 NBWs are yet to be executed," he said.
On the reported charges and counter charges between caretaker irrigation Minister and Congress leader V Pratap Reddy, Rajat Kumar said they had issued notices to both the leaders, seeking an explanation.
The assembly polls were originally scheduled to be held simultaneously with the Lok Sabha elections next year.
But the Assembly was dissolved on September 6 as per a recommendation by the state cabinet.