Former PM HD Deve Gowda renovates 'lucky' Delhi residence before poll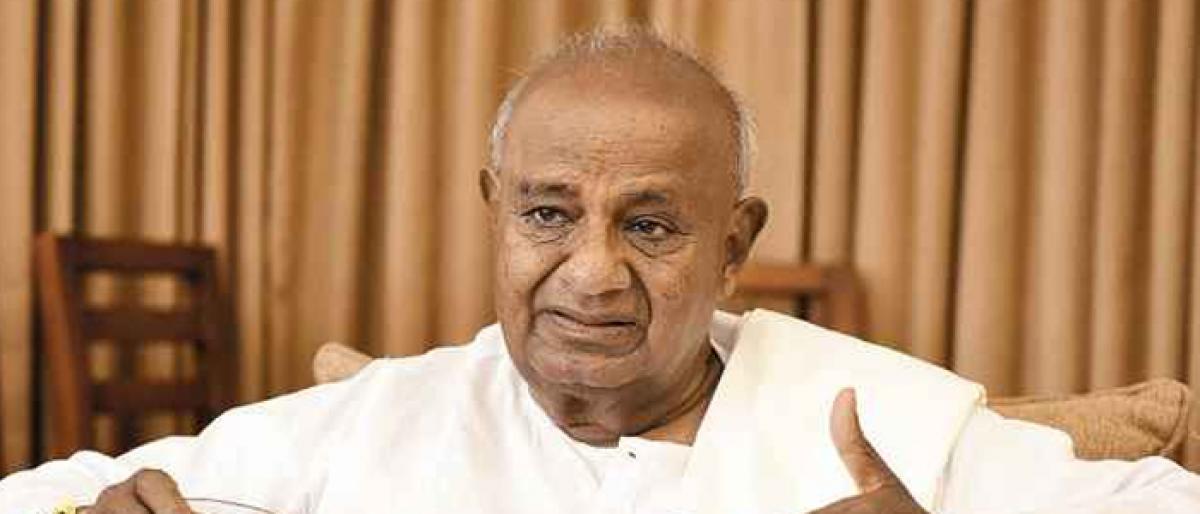 Highlights
JDS chief and former PM HD Deve Gowda performed a housewarming ceremony at his New Delhi residence, 5 Safdarjung Lane, on Friday The ceremony took place a day after Gowda met Andhra Pradesh chief minister N Chandrababu Naidu in a bid to fixup an antiBJP front
BENGALURU: JD(S) chief and former PM HD Deve Gowda performed a housewarming ceremony at his New Delhi residence, 5 Safdarjung Lane, on Friday. The ceremony took place a day after Gowda met Andhra Pradesh chief minister N Chandrababu Naidu in a bid to fixup an anti-BJP front.
The house, which Gowda owned before he became PM in 1996 is considered lucky by the family. The housewarming follows renovation of the house and difference in vaastu changes made on the advice of an astrologer. As Naidu came calling on Thursday, Gowda's son and Karnataka CM HD Kumaraswamy declared that the 2019 Lok Sabha polls would be a redo of 1996.
In 1996 too, Naidu had played a pivotal role in bringing together parties under the Congress-backed alliance which made Gowda PM."By god's grace, my physical and mental faculties are efficient. That may not be the only eligibility to become PM," Gowda told media before leaving for Dubai.