Gang of fraudsters cheat auto driver, steal two lakh cash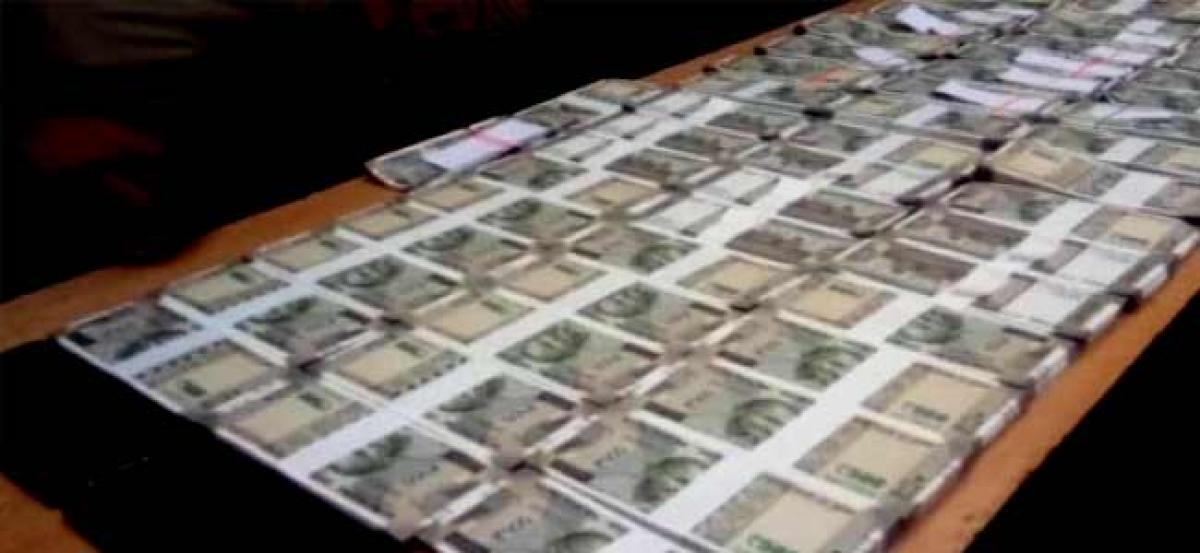 Highlights
S Krishne Gowda, a 52yearold autodriver and who is a resident of Madduramma Layout in Sunkadakatte, has filed a complaint that he was cheated by a gang of fraudsters, among them one was a woman The autodriver said that he had lost Rs two lakh in cash
S Krishne Gowda, a 52-year-old auto-driver and who is a resident of Madduramma Layout in Sunkadakatte, has filed a complaint that he was cheated by a gang of fraudsters, among them one was a woman. The auto-driver said that he had lost Rs two lakh in cash.
Krishne Gowda had told the police that a woman, who was aged around 30 years, had boarded his auto when he was waiting for passengers near KR Market, a few days ago. The woman wanted to go to Viveknagar, near the Infant Jesus Church, and is supposed to have spoken to him in Hindi.
After reaching the destination, she gave him a 20 dollar bill and asked him to return the change. The driver who had never seen a dollar before, realised that it was foreign currency when he saw 20 dollars printed on the bill. He told her that he could not accept foreign currency and asked her to pay in Indian rupees. But the woman claimed that she did not have Indian currency as she was being paid in dollars at her work place in Bengaluru. When the driver suggested her to get the money exchanged, she agreed and he took her to a currency exchange firm which is located on MG Road. After getting the currency exchanged, he drove her back to Viveknagar and was paid Rs 350.
"While travelling in the auto, the woman told the driver that she had many dollar bundles which were valued very highly now. She told the driver that she did not know many foreign exchange firms in the city and sought his help to get her dollars exchanged to rupees. She told him that she needed Rs two lakh urgently to look after her children who were unwell. She added that she would give him dollars in exchange, more than the exchange value of Rs two lakh and he could make a neat Rs 4 lakh," said a police officer who is a part of the investigation.
She left after they exchanged their phone numbers. Over the next few days, she had called the auto-driver incessantly and he had finally agreed to give her Rs two lakh in exchange for the dollars. Last Thursday, she told him to come near the Infant Jesus Church which is located in Vivek Nagar with the money, where she would be handing over the dollars to him. As agreed, the auto-driver arrived near the church with the money which he had arranged with great difficulty.
When he called the phone number she had given him, a man replied and soon, a 35-year-old man was standing in front of Krishne Gowda. After looking around furtively, the man said that he would return with the dollars in a few minutes. After sometime, he arrived with another man and gave Krishne Gowda a bag. Before he handed over the bag with dollars, Krishne Gowda was shown a few dollar bills and took his bag with Rs two lakh.
The two men left from there advising him to not check the bag in public as he could become a victim of robbery due to the high demand for dollars. After sometime, when the driver opened the bag, he was found a bundle of empty papers wrapped in a handkerchief.
"Since I was cheated, I kept calling the phone number on which I had spoken to the woman. But both the phone numbers she had given me were switched off. That's when I filed a complaint with the police," Gowda told a source.
The Vivek Nagar police has registered a case of cheating under section 420 of the Indian Penal Code and are further investigating.