Karnataka girl climbs highest peak in Russia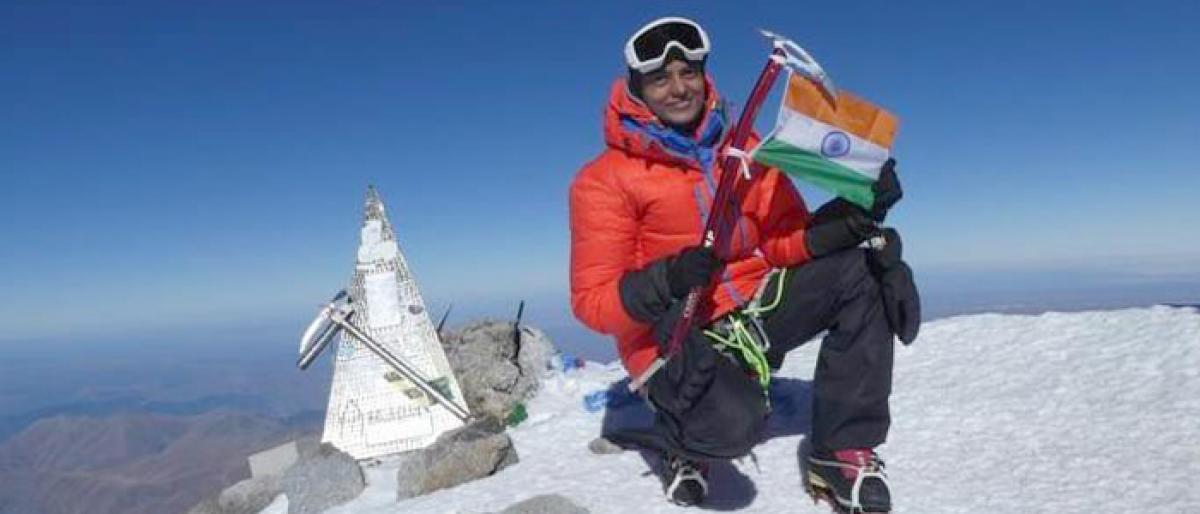 Highlights
Bhavani Nanjundaswamy took eight hours and plenty of determination to climb the 5,642 feet to scale Mount Elbrus, which is the highest peak situated in Russia and the 10th highest peak in Europe She planted the Indian tricolor at the top to mark her success
MADIKERI: Bhavani Nanjundaswamy took eight hours and plenty of determination to climb the 5,642 feet to scale Mount Elbrus, which is the highest peak situated in Russia and the 10th highest peak in Europe. She planted the Indian tricolor at the top to mark her success.
Daughter of Tekkada Nanjundaswamy and Parvati of Perur village near Napoklu, Bhavani had set out to scale the peak alongside with three climbers who are from Mexico, France, and Romania.
The quartet was trained for three days in Russia before tackling the climb. Bhavani, who is a teacher at the Himalayan Mountaineering Institute of Darjeeling, was the first among the four to reach the top of the snow-capped peak.
Bhavani began her climb after midnight on October 19th and reached the summit at 9.30 AM. She told a source that her ultimate goal is to climb the Mount Everest. "But it won't be easy climbing Everest. If the government helps me, I will achieve this goal."
She is the only woman who has successfully completed various activities of the Himalayan Mountaineering Institute.