T.M. Krishna likens art to activism, calls for its politicisation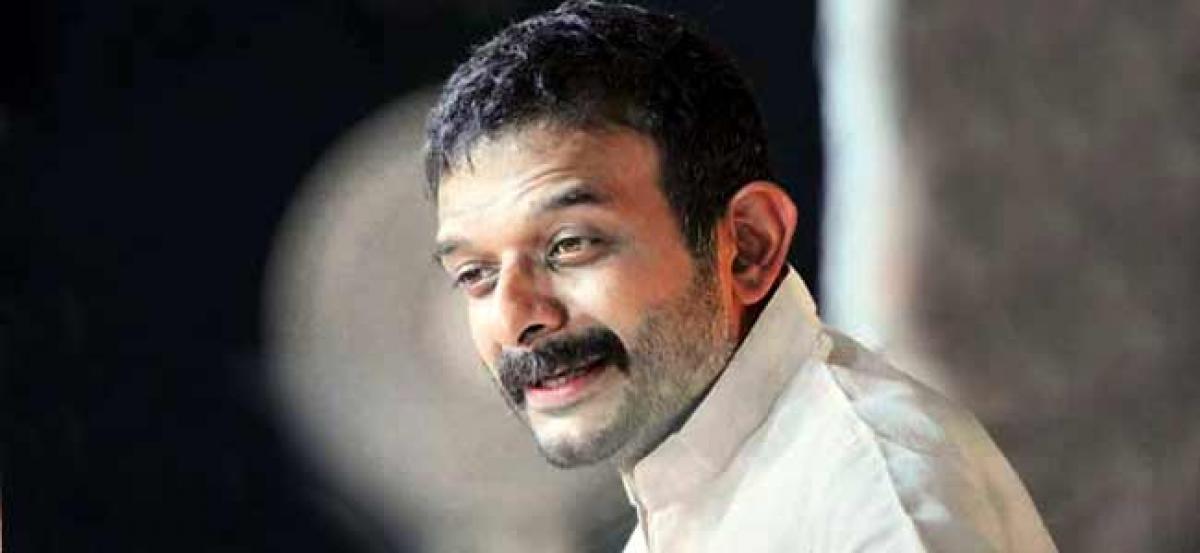 Highlights
Carnatic vocalist TM Krishna, who is at the centre of a controversy following the postponement of his scheduled concert by Airports Authority of India AAI in the wake of vicious trolling by rightwing elements on social media, equated art to activism on Friday and called for its politicisation
Mumbai: Carnatic vocalist T.M. Krishna, who is at the centre of a controversy following the postponement of his scheduled concert by Airports Authority of India (AAI) in the wake of vicious trolling by right-wing elements on social media, equated art to activism on Friday and called for its politicisation.
"When I say I have a problem with a composition, when I think that a certain community was erased from the identity of this (Carnatic) music and when I problematise the issues, I find something that I never found before. Is this art or activism," he asked, speaking at the Tata Literature Live! The Mumbai Litfest here at National Centre for Performing Arts (NCPA).
Krishna, who has carved a niche for himself by taking Carnatic music, long held as a preserve of the elite, to slums and masses, said that the most beautiful experience for him is that everytime he travels beyond the "socially created norms and controlled mechanisms", he finds something "precious".
"I was told that the music I was singing is impure, it is completely destroying the Indian culture, the Carnatic culture".
He said being alive means "being aware, being responsive and being an activist".
"So I don't understand how anybody can be alive and not be an activist. It does not make sense. If I am not going to engage with myself, if I am not going to engage with that which is around me which I see everyday then I am not alive."
Krishna has been a critic of the Narendra Modi regime and has been a regular target of rightwing trolls on social media. Some of his concerts in recent times have seen last moment changes by the organisers.
The renowned artiste went on to add that from the way a musician dresses on stage to the songs he or she chooses to sing, all of it is "a political conversation".
"Art is political. What we need to do is politicise art because politics is not bad. It's beautiful. To be political is to be engaged. To be alive is to be an artist and to be alive is to be an activist".
He said when he began asking questions about art, he often wondered if the entire concept is a "maya", or illusion but soon realised that he was asking questions about gender, identity and community.
"Once you begin asking such questions, it's not about music alone anymore. That is when my work began extending beyond singing on stage," said the 42-year-old artiste.
He said he was fearful that if he continued asking such questions he would reach a point where he would not find anything in music at all.
"I was worried that if I ask these sociological questions, these political questions, and these questions of caste, gender and society, am I going to land up saying that there is nothing in this music and I should not sing it. And that's what people still tell me: 'if you find so many problems with the music why do you still sing it,'" he shared.
Krishna maintained that when he "problematises the issues," he finds something that is "even more precious than the music".
On Saturday, Delhi Deputy Chief Minister Manish Sisodia will inaugurate Krishna's concert billed as "a musical evening dedicated to the voices of the common man" at the Garden of Five Senses in south Delhi. The original venue was Nehru Park in the diplomatic enclave of Chanakyapuri in the heart of Delhi.
Krishna will be accompanied by violinist R.K. Shriramkumar, Anirudh Athreya on the kanjira and Praveen Sparsh on the mridangam.
The announcement of the concert, titled "Awam ki Awaz", came a day after a major storm brewed on Thursday following the postponement and the singer got the backing of the intelligentsia and voluntary organisations. Entry to Saturday's event is free.