Rahul attacks Modi, now over Doval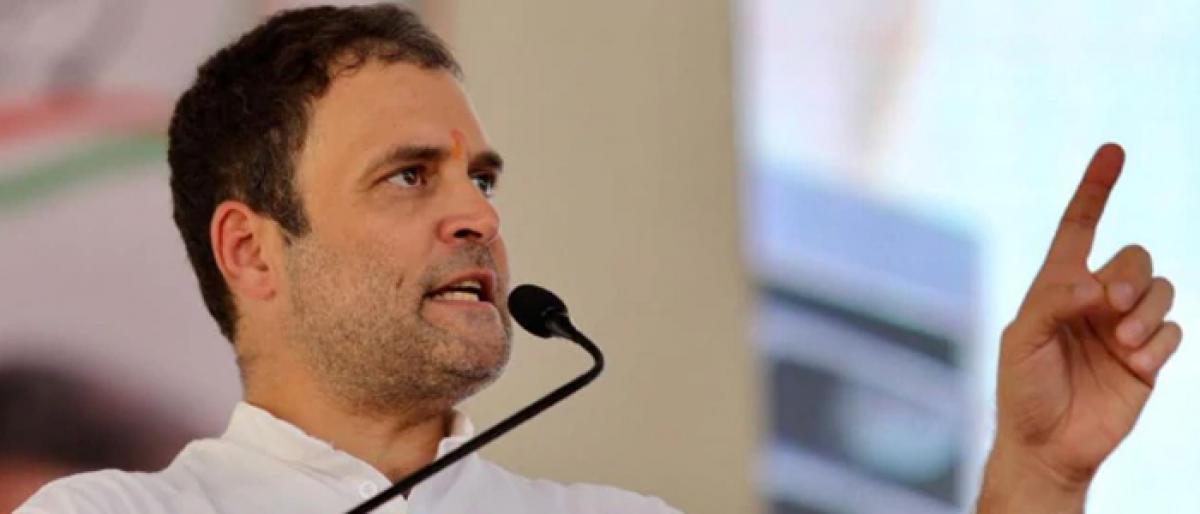 Highlights
Congress President Rahul Gandhi on Tuesday accused government officials of interfering with the CBIs working the latest being allegations that NSA Ajit Doval attempted to meddle in a case
New Delhi: Congress President Rahul Gandhi on Tuesday accused government officials of interfering with the CBI's working - the latest being allegations that NSA Ajit Doval attempted to meddle in a case.

"A crime thriller called 'Chowkidar Chor Hai' is underway in Delhi," Gandhi tweeted in Hindi, in an obvious attack on Prime Minister Narendra Modi.

"The latest episode reveals serious allegations against a Minister, National Security Advisor (Doval), Law Secretary and Cabinet Secretary by a DIG of the CBI," Gandhi said.

A senior Central Bureau of Intelligence officer told the Supreme Court that top government functionaries, including Doval, had interfered in the probe against CBI Special Director Rakesh Asthana who is facing bribery charges.

"His (Modi's) partner, who has been brought from Gujarat, is raising crores of extortion money. The officers are tired. The trust has been broken. "Democracy is crying," added Gandhi.

Gandhi's latest attack came in the wake of CBI officer M.K. Sinha alleging that Doval and Central Vigilance Commissioner K.V. Chaudhary, among others, interfered in the investigation against Asthana.

Deputy Inspector General-rank officer Sinha, who was probing the Asthana case before being shunted out to Nagpur, alleged that a "few crore of rupees was paid to Union Minister of State for Coal and Mines Haribhai Parthibhai Chaudhari".