Narrow escape for Congress leader V Hanumantha Rao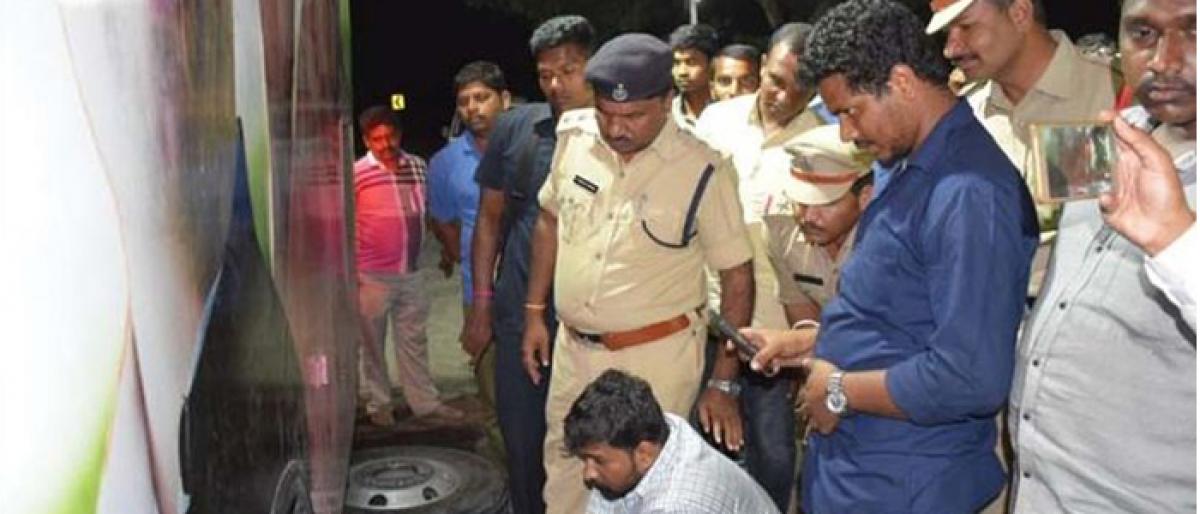 Highlights
Congress leader V Hanumantha Rao escaped from a mishap after the wheels of his bus dislodged while he was campaigning in Sircilla supporting Congress candidate KK Mahendar Reddy
Congress leader V Hanumantha Rao escaped from a mishap after the wheels of his bus dislodged while he was campaigning in Sircilla supporting Congress candidate KK Mahendar Reddy.
Rao who was travelling in a car behind the bus said that the bus was driven for 100 meters without the rear wheels. He also termed it as TRS move as he spoke against them at a public meeting in Nerella.
The rear wheels of the bus were dislodged at Tungalapalli village while returning to Hyderabad after the election campaign.