TDP leaders using youth to their political agenda: YSRCP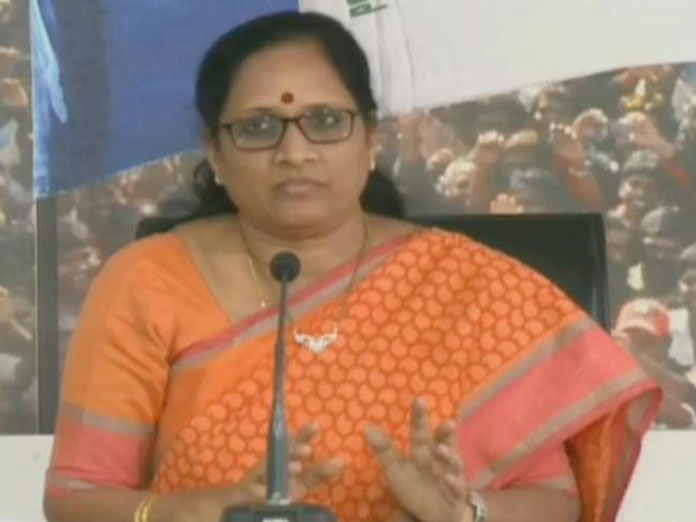 Highlights
YSR Congress has flayed Chandrababu Naidu government for encouraging youth to unleash smear campaign against the family members of YS Rajasekhara Reddy and it is a shameful act to try to settle political scores at personal level
YSR Congress has flayed Chandrababu Naidu government for encouraging youth to unleash smear campaign against the family members of YS Rajasekhara Reddy and it is a shameful act to try to settle political scores at personal level.
Speaking to media here on Monday, party spokesperson Vasireddy Padma said, 'with the arrest of two youth for posting objectionable material against YS Sharmila, it is clear that TDP is behind the sear campaign as the two youth come from a family of TDP supporters.
Even making use of the youth to their political agenda is shameful and we have been telling that TDP has been behind the campaign and character assassination bid on the family members of Dr YS Rajasekhara Reddy and our stand is vindicated with the arrest to two youth.
One of the arrested hails from Prakasam district and has close links with TDP. A minister is seen frequently at the functions held the boy's house as the family is close to TDP leadership. This is evident that the campaign is directed by the party leadership for political gains, she said.
Such practices are bound to fail and have an adverse affect on the perpetrators and they have to pay a heavy price for it, she said.
Chandrababu Naidu, instead of showing sympathy and extending help in tracing the culprits had passed snide remarks and questioned as to why she (Sharmila) has to file a report in Hyderabad and the like which shows his intent.
Earlier, YS Sharmila along with her husband Anil Kumar and senior Party leaders had lodged a complaint with Hyderabad Police Commissioner that there has been a vicious campaign against her and sought to take action against those involved and rubbished all the posts that have been doing the rounds in websites and social media involving a Telugu film actor.